Aurizon contracts only as strong as the counterparty
---
Aurizon is Australia's largest rail freight company, transporting general freight, iron ore and coal. The Company has been an excellent performer since listing, with the management team delivering successfully on a productivity improvement program that has seen major margin improvement. AZJ remains a moderate consensus buy call, with the market continuing to focus on the Company's ability to improve productivity. The other underpinning of the market's positive view on AZJ is the security of the income stream via 'take or pay' contracts. These contracts mean that AZJ customers have to pay AZJ for access to the rail network, even if they do not use it. We concede that 'take or pay' contracts do provide some near term revenue protection. We do, however, raise two key issues relating to the industry exposure and duration of these existing agreements. Our latest newsletter (VIEW LINK) explores these issues in more detail concluding that the potential downside earnings risk is not reflected in the current security price.
---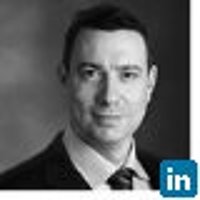 Principal
Newgate Capital Partners
Tim has 22 years' experience in the investment and securities markets. Tim was a partner of Goldman Sachs JBWere and during his 15-year tenure at the firm had senior experience across all areas of equities investing. Tim was Head of Australian...
Expertise
No areas of expertise