Aussie Home Prices biggest fall in 18months
---
The CoreLogic Home Value Index of capital city home prices fell by 1.1 per cent in May but was up 8.3 per cent over the year. It was the biggest monthly fall in prices in 18 months. Seasonal effects played a part in today's result, with prices often falling in May. Nonetheless there are signs that the housing market is cooling a little, including an easing in new lending to investors. 
With interest rates on hold and wages growth likely to remain relatively low for some time yet, a further significant cooling in house price growth is required in order to maintain current levels of affordability.
Property prices across the nation have recorded the biggest fall in 1½ years. However policymakers are unlikely to be overly concerned but the fall in home prices. In fact it might be a welcome relief – particularly in Sydney and Melbourne where property prices have surged over the last year.
It is important to keep in mind that it is only one month of weakness, and there is also a level of seasonality, but there have been a number of signs that the tighter lending standards adopted by the banking sector are starting to result in more circumspect buyers.
What was more telling in the latest result was the slide in apartment prices across the nation, in particular the outsized 3.8 per cent fall in Melbourne apartment prices.
Over the last year there has been a lot of discussion on the anticipated lift in housing supply, with particular concern on inner city Melbourne and Brisbane. And it may just be that this is the first sign of the lift in apartments coming on-stream and curtailing price growth. 
Video attached.
---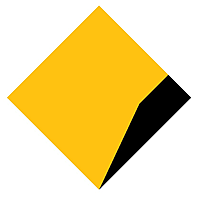 Online Stockbroker
Online Stockbroker
CommSec is Australia's leading online broker. CommSec has been committed to providing the best in online trading since 1995. CommSec helps make informed investment decisions with comprehensive market research, free live pricing and powerful...
Expertise
No areas of expertise