ETF industry starts the year with a bang
---
The relentless growth the Australian ETF industry has experienced shows no sign of abating, with the industry starting the new year with a bang! After closing 2019 at ~$62B in assets under management (AUM), the industry finished the first month of 2020 at $66B, growing $4.2B over the month (6.8% MoM growth) – the largest absolute monthly growth on record and the fastest % monthly growth in over four years. Read on for more details.

Australian ETP Market Cap: August 2001 – January 2020
CAGR: Compound Annual Growth Rate
Source: ASX, Chi-X, BetaShares
Market cap
ASX Exchange Traded Product Market Cap: $66.0B – New industry record
Market cap increase for month: 6.8%, +$4.2B – Largest absolute monthly growth on record, fastest % monthly growth in >4 years
Market cap growth for the last 12 months: 55%, + $23.5B – Greatest absolute growth over 12-mth period
Comment: Industry growth over the last 12 months was 55%, with absolute growth of $23.5B over this period, the highest level of growth over a 12 month period to date.
New money
Unit growth for month (units outstanding by number): +3.1%
Net new money for month (units outstanding by % value): +$1.9B
Comment: Just under 50% of the month's growth came from net inflows ($1.9B), with strong market performance contributing the remaining $2.3B of the industry's growth.
Products
256 Exchange Traded Products trading on the ASX and Chi-X – no new products launched this month.
Comment: No new products were launched in January, not surprising given the holiday period.
Trading value
ASX ETF trading value increased 14% and was once again above the $5B mark.
Comment: Trading on the ASX was very strong with >$5B of monthly value traded.
Performance
Top performance this month was from precious metals, namely Palladium and Precious Metals, followed by Geared U.S. Dollar Exposure.
Top 5 category inflows (by $) – January
Category
Inflow Value
International Equities
$718,991,413
Australian Equities
$511,765,107
Fixed Income
$395,527,694
Cash
$67,518,530
Multi-Asset
$55,197,237
Comment: After a very strong year in 2019 for Fixed Income, the table for net inflows by category reverted back to the pattern of flows we have seen for the majority of the industry's history with international equities (~$718m) and Australian equities (~$511m) receiving the bulk of the money. That said, Fixed Income remained relatively strong (~$400m).
Top category outflows (by $) – January
No outflows by top level category
Top sub-category inflows (by $) – January
Sub-Category
Inflow Value
Australian Equities – Broad
$419,123,033
International Equities – Developed World
$364,489,338
Australian Bonds
$244,360,471
Global Bonds
$151,167,224
International Equities – Sector
$92,161,068
Top sub-category outflows (by $) – January
Sub-Category
Inflow Value
Australian Equities – Financials Sector
($26,004,336)
Australian Equities – Resources Sector
($3,472,073)
Comment: There was very little in the way of outflows in January, limited only to some selling in the Australian Financial Sector.
---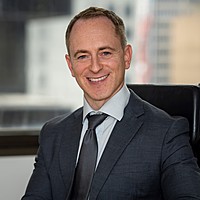 Co-Founder, Head of Strategy & Marketing
BetaShares
Ilan was a founding team member of BetaShares and is responsible for corporate & product strategy. Previously, Ilan worked for The Boston Consulting Group (BCG), one of the leading global strategy consulting firms.
Expertise