Australian Shares back in the Black as market looks to U.S employment data
---
To quote Stephen Roberts:
"The US recovery looks vulnerable if the USD pushes up too strongly in response to uncertainties besetting currencies in Europe and Asia. The recovery becomes even more vulnerable if the US Federal Reserve miscalculates and tries to normalize US interest rates too fast"
Locally market activity was fair due to school holidays, with Market Turnover into lunch $1.3 billion, given a limited economic release day locally and ahead of employment data out of the U.S Friday evening expect action to be limited in the afternoon session.
With Fed minutes from this morning citing the poor job numbers from last month which came in 38,000. The market is looking for a number of 180,000 jobs to be added in Friday's reading so there could be some nervousness ahead of the number. Tonight the market will be looking at the weekly jobless claims and ADP Employment which will give a good indicating into private sector jobs.
Some role reversals on the market today with the market up across the board from financials to commodity based stocks with the only negative sector being Health Care particularly amongst device stocks.
It was a positive day for the banks after they came under selling pressure post Saturday's Election uncertainty. We did point to the uncertainty of the proposed Royal Commission as a stumbling block for the banks, however today the sector reversed it recent weakness with ANZ (+0.68%), CBA (+0.81%), NAB (+0.20%) Macquarie (+0.34%) WBC (+0.32%) all returning to positive territory.
Big moves from the Energy sector with Crude's moves overnight supporting the sector, Oil Search (+3.23%), Origin (+2.70%) Santos (+3.06%), Woodside (+1.37%), while in the Resource sector we saw the majors all bounce back and continue their major momentum since the beginning of the year. Spot Iron Ore trading over $55 a tonne and making a 28% recovery for the year has removed some of the uncertainty seen last year. The bigs making good gains today with BHP (+2.35%), FMG (+0.92%), Rio Tinto (+0.98%). The resource sector is an area of the market we continue to like in the short to medium term. Altair took an overweight position in the sector in late 2015 and the upside we see in the short to medium term is due to stimulus continuing in China and local miners beginning production cuts.
Health care the only weakness on the market lead by device stocks with Cochlear (-0.61%), Resmed (-1.17%), Sonic Healthcare (-0.62%) all seeing some profits taken off the table.
---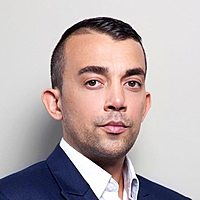 Market Analyst / Business Development Manager
tknell@ccz.com.au
Tristan has over 12 years' experience in the stockbroking industry, starting out in a dealing role at Andrew West Stockbroking and was recently the Head of Trading at Quay Equities. Tristan is RG146 qualified and is an accredited level 1 and 2...
Expertise
No areas of expertise