Australian shares continue to rally with potential for stimulus spurring markets
---
will be interesting if the ECB flag any potential new stimulus on the way, particularly with stimulus expected from the Bank of England post Brexit.
Market Turnover into the final hour of trade was again only fair at $3.6 billion. While positive sentiment has come back into the markets post Brexit, Market Turnover has been well below average and should be much higher if there was substance to the rally. That is my concern on this current rally, that there is a lot of investors still on the sidelines, so it will be interesting to see market activity when we have a risk off day.
In a quiet day of economic data, we saw the NAB business conditions show an improvement in the June quarter, with business conditions rising 1 point to 11 on quarter and business confidence dropping 2 points from 4 to 2. A fair reading given all the political uncertainty in Australia of late. With the survey also pointing to a potential weak CPI read, with the data front and center as the determinant of the RBA's next move. With wage growth and business & consumer spending on the decline, employment & economic growth weakness, these factors should be enough to force the RBA's hand.
Around the market, after early morning weakness we saw buyers flock back to the resource stocks in the afternoon. BHP was flat while, Fortescue (+0.88%) and Rio Tinto (+1.23%) well off morning lows and reversing yesterday's losses after BHP released a mixed quarterly production number yesterday. With Iron Ore down overnight and BHP and Rio trading down on overseas exchanges we expected weakness, so the miners have done really well to buck this trend this afternoon. The sector is an area we have liked since November 2015 where we went overweight on expectations of further Chinese Stimulus and production cuts by the majors and we still do see upside in the short to medium term.
The large financials again chipping away nicely with some investors may again be in the hunt for yield plays in this low interest rate environment. They have been the back bone behind the current 2 week local rally. ANZ (+0.87%), CBA (+0.60%), NAB (+0.71%), Macquarie (+1%) and Westpac (+1.25%) all in the black. Yield chasers should be very careful in this sector though given the number of uncertainties the banks & investors face in the short term. Short term potentials include capital raisings, earnings & dividend cuts, Triple AAA Credit Rating cuts and other regulatory control issues.
Elsewhere with gold off overnight the local miners saw some profits taken with a rotation out of the safe haven stocks. Newcrest (-4.12%), Northern Star (-7.97%) and St Barbara (-9.97%) all seeing red after a strong run. The retailers doing quite well with Harvey Norman (+1.66%), Wesfarmers (+0.24%) & Woolworths (+0.71%) while healthcare stocks also added to the gains.
---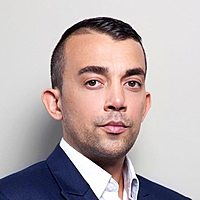 Market Analyst / Business Development Manager
tknell@ccz.com.au
Tristan has over 12 years' experience in the stockbroking industry, starting out in a dealing role at Andrew West Stockbroking and was recently the Head of Trading at Quay Equities. Tristan is RG146 qualified and is an accredited level 1 and 2...
Expertise
No areas of expertise