Australian shares in the red ahead of RBA as trade balance & retail sales data disappoint
---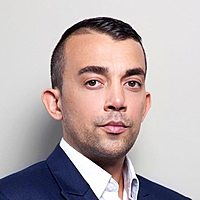 Tristan K'Nell
tknell@ccz.com.au
Looking ahead to 2:30pm, at Altair Asset we expect rates to be left on hold and we favor a rate cut in August.
Factors that the RBA will be watching closely include:
The result of the local election and the possibility of a hung parliament
Brexit and possible new stimulus by the Bank of England and potential Australian dollar strength on the back of it
Weakening inflation in Australia, official CPI data not released till the end of the month on July 27, while we saw a surprise rise from data from the Melbourne Institute that showed inflation growing an usual 0.6% for June
The U.S Federal Reserve's reluctance to raise rates as well as the U.S Presidential election
Speculation of our local AAA credit rating being in jeopardy
Our Chief Economist Steve Roberts also points to another potentially destabilizing event in China, with an apparent rift developing in the upper echelons of the Community Party in China, with a sharp difference of opinion between the President & Premier about handling economic issues and its high debt levels. Given an already slowing economy in our largest trading partner, this may be front of mind for the RBA to consider.
Early economic releases included both Trade Balance and Retail Sales data. The market actually being sold off after some disappointing reads.
Retail sales data coming in at a modest rise of 0.2% below expectations of a 0.3%. Of more concern would be trade balance data for May which showed a deficit of $2.22 billion versus an expected consensus for an expected deficit of $1.5 billion and given the already uncertain political environment in Australia, a big factor in seeing the market drop lower after its release.
As they were early in yesterday' session the financials were again the main lag on the market.
ANZ (-1.26%), CBA (-1.09%), NAB (-1.46%) Macquarie (-0.74%) WBC (-1.43%) all in the red. As pointed to yesterday they will be under pressure in low interest rate environments and with uncertainty of the Royal Commission and even the potential for more capital to meet regulartory requirements. In more pleasing news though, APRA with news that our major banks were in the top quartile of banks internationally.
A mixed bag in the resource sector. We have seen 6 solid sessions in the space and with Iron Ore up overnight, we saw Rio Tinto bounce off morning lows to trade marginally higher, BHP -0.20% only in slight negative trade while Fortescue was off 1.54%. Energy stocks also weighing the index down with Origin (-0.85%) Beach Energy (-1.63%) and Woodside (-0.39%) in the red. After a positive open even the defensive plays were sold off, Newcrest with a $25.66 morning high before seeing selling to currently sit around $24.95
---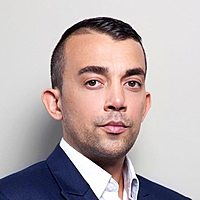 Market Analyst / Business Development Manager
tknell@ccz.com.au
Tristan has over 12 years' experience in the stockbroking industry, starting out in a dealing role at Andrew West Stockbroking and was recently the Head of Trading at Quay Equities. Tristan is RG146 qualified and is an accredited level 1 and 2...
Expertise
No areas of expertise