Baidu: Well placed and well priced
---
Baidu, the dominant search engine and "Google" of China, has been a foundation holding at Antipodes Partners. We originally featured the business in our September 2015 Quarterly Report and later expanded the investment case via our Blog in December 2015. Every stock in the Antipodes Partners Funds undergoes ongoing testing of our expectations regarding a margin of safety and multiple ways of winning relative to the reality of the investment. In this sense, Baidu has not performed in line with expectations as many of its Chinese and Western internet peers reach new highs.
Key drivers of the original investment case were:
Chinese internet search leader supported by market leading applications (Maps, Video, News, Travel, etc.) that could help grow and sustain its dominance
Sensible USD3bn investment in Online to Offline' (O2O) based businesses aiming to generate transactional based commissions on consumer search services, such as, food delivery and movie coupons
Despite the noise from foreign investors at the time, we were comfortable with the macroeconomic related risks China's economy presented
A Margin of Safety. We valued the search business at USD100bn, other businesses and investments at USD14bn, giving Baidu a total valuation of USD114bn versus a market capitalisation of USD75bn at the time
Setbacks
2016 was a difficult year for Baidu. Starting in May, China's aptly named Internet regulator, the Cyberspace Administrator began formally investigating Baidu's search platform, using the pretext of medical and healthcare advertising to impose restrictions. The initial findings resulted in Baidu having to modify its search results to better disclose online marketing, restrict healthcare-related marketing without prerequisite qualifications, and to use credibility and reputation as part of the algorithmic ranking of medical-related services. The final investigation outcome and recommendations were even more detrimental to the search business.
Firstly, Baidu was forced to permanently reduce the maximum ad load on its search results pages from 7 to 3 (~10% of revenue in slots 4-7) and the advertisements had to be very clearly labelled, reducing the rate of customer click through. Opportunistically, the Government introduced a 3% revenue tax on internet search! Finally, the compliance burden for Baidu and its customers ballooned after every online advertiser was required to hold or apply for an Internet Content Provider (ICP) license. Baidu suffered, with unlicensed Medical and Financial Services customers (~35% of total search revenue) immediately suspended from advertising on the platform.
The other drag on Baidu's growth has been losses from O2O operations. Whilst O2O GMV grew 84% to USD10.7bn in 2016, operating losses also grew to USD1.8bn on revenue of just USD720m (i.e. 6-7% take rate on GMV). In a year when the core search business underperformed, the market quickly lost patience with these investments.
Multiple Ways of Winning
Despite the setbacks noted above, our recent review of the investment case has, in fact, reinforced our view that Baidu offers both a significant margin of safety and multiple ways of winning.
The core internet search business remains both dominant and extremely profitable. Search today still accounts for 77% of group revenue and Baidu has increased market share to around 90% of the total Chinese market. Search capabilities have expanded through the news/content service "Baijiahao" with over 450,000 content providers signing on. Now when consumers search via their mobile application, below the ubiquitous search box can be found a tailored offering of news, weather and video content – curated by Baidu's artificial intelligence algorithms. This service is witnessing rapid adoption by the existing user base and has material monetisation potential.
Baidu's initiatives in machine learning and artificial intelligence have provided a pathway to more than 60 automotive partnerships in China with agreements to install its automotive software platform in over 150 vehicle models by 2020. Whilst per vehicle monetisation is currently unknown, China accounts for ~1/3 of global auto sales, approximately 27m per annum, so the autonomous driving revenue opportunity could prove very lucrative with even only moderate per vehicle monetisation. China is also likely to regulate autonomous vehicles earlier than Western markets to generate an export opportunity for Chinese auto makers.
Further, the company has indicated it will significantly reduce the losses from its O2O businesses and divert some products to traditional "cost per click" monetisation which will potentially lower costs and increase revenue. Eliminating or reducing O2O operating losses could significantly boost underlying group earnings over the coming 1-2 years.
iQiyi, now China's largest online video streaming service, is one of Baidu's most promising businesses with revenues in excess of $USD2bn and a user base which has grown to 125mn daily. The company is evolving the model from ad supported to subscription based which should provide greater stability and lessen potential cannibalisation of core search advertising. Evidence of Baidu's market leadership is that, after regulators blocked Netflix from operating in China last year, Netflix announced it would license its exclusive content to iQiyi joining other western partners like the BBC, Paramount Pictures and Lionsgate.
Market consensus appears to embed search growth rates of high single digits over the coming 1-2 years, well below global peers and the 27% growth achieved in a much weaker 2015 Chinese economy. While we acknowledge that 2016 was disappointing, it was due almost entirely to the regulatory setbacks outlined above and growth rates can recover to be more in line with global peers in the second half of 2017.
Margin of Safety 
Baidu's balance sheet is sound and includes USD12bn in net cash and investments, the latter of which includes a 20% stake in China's leading online travel portal Ctrip.com International and a smaller stake in the leading private ride-sharing company Didi Chuxing Technology. Hence today's USD60bn market capitalisation can conservatively be reduced to an Enterprise Value (EV) of USD48bn which implies a valuation of ~10.6x expected 2017 EBIT for Baidu's core Search business (well below international peers) and zero value attributed to other promising interests in iQiyi, transaction services and machine learning/artificial intelligence. In 2016, Baidu's shares declined 13% and are down further from their 2014 highs at a time when internet properties around the globe have enjoyed a golden era of performance and trade at record valuations today. We expect our patience to be rewarded over the medium term as the market once again embraces Baidu's virtues and some of 2016's headwinds dissipate.
To find out how Antipodes Partners has positioned itself in global markets, read our latest quarterly report. 
---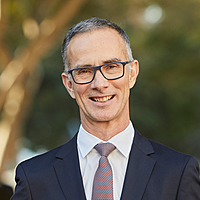 Chief Investment Officer
Antipodes
Jacob Mitchell is Antipodes' chief investment officer. He is an award-winning fund manager, with more than 25 years' experience investing in equity markets. Jacob founded Antipodes in 2015 after deciding to leave Platinum Asset Management where he...
Expertise