What a month! The Australian equity market was up sharply through November with the S&P/ASX 200 surging 10% over the month, its best in 32 years, following multiple positive vaccine announcements from Pfizer, Moderna and AstraZeneca. This sparked a sharp rotation into Value stocks and sectors at the expense of Growth, which had been the winner through the Covid pandemic. Gold also underperformed, while risk commodities like iron ore and oil rallied. The trend in Australia echoed global markets, with the MSCI World Developed Market Index up 12%, while Emerging markets rallied 8%. Europe was the best performing region with the Euro Stoxx 50 Index up 19%.

We took the opportunity to reduce the financials underweight by adding to our VUK position, as well as reducing the short in the Aussie Banks. Another notable key position change was the increase to our holding in BGA, discussed further below.

We added to our position in Bega Cheese, taking the opportunity to increase the holding following a capital raising to fund the acquisition of the Lion Dairy & Drinks (LDD) assets from Kirin. Bega paid a net $535m and was effectively the 'last man standing' after the sale of LDD to China Mengnui Dairy at a higher price was blocked by the Treasurer in August. 
What is Bega Cheese?
Bega Cheese is an iconic Australian dairy brand with over 120 years of heritage. It is a major player in the Australian dairy and processed food industry. BGA has traditionally focused on dairy processing but has diversified into branded consumer products through several acquisitions in recent years - the latest being the purchase of LDD from Kirin. 
Lion Dairy & Drinks strategic rationale
The LDD acquisition gives BGA a larger-scale dairy and foods business that is more overweight branded products. The combination with LDD will see BGA achieve a branded portfolio revenue target of 80% by 2021. The shift from lower-value processing and private label to higher-value branded products should also underpin margin accretion through better product mix. 
Company presentation LDD also comprises Australia's only national cold storage distribution network, which delivers products to retail stores and other outlets. LDD has 13 manufacturing sites, almost twice the size of BGA's 7 sites. 
Why we like the acquisition and increased our stake 
We believe BGA paid a pretty good price of $535m or 6.3x EBITDA post the realisation of synergies. While the acquisition offers double-digit EPS accretion, we believe it, more importantly, offers a respectful return on investment of around 10%, with upside if BGA can deliver further synergies. We also like the fact that BGA is buying from a forced seller. The LDD assets were originally valued at $800m and were written down to $600m. BGA has paid a discount to that book value after the failure of China Mengnui Dairy to gain FIRB approval for its higher bid. 
The $41m of synergies targeted by FY23 are all cost-driven and to us look reasonably conservative. Synergies will be delivered through employee rationalisation, milk processing efficiencies and a reduction of duplication (mainly overheads). 
Another positive point is the asset-heavy nature of the acquisition. LDD comes with around $500m in property plant and equipment. We believe over time BGA could realise value from the rationalisation of footprint, thereby releasing surplus land and other property and resulting in faster deleveraging of the balance sheet. 
What is the upside? 
BGA continues to screen as an inexpensive defensive for the Absolute Return fund. On our estimates, the stock is trading on 19x FY22 PE, which looks attractive against a bucket of other Defensive Industrials.  

Every company is different. So is every investment opportunity.
Fundamental analysis is the best way to capture all the different opportunities available in the market through time. To find out more about what's on Firetrail's radar, click the 'FOLLOW' button below.
---

Follow Ramoun Lazar's wires
---
---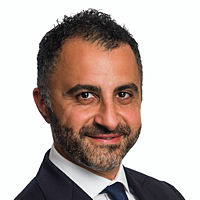 Analyst
Firetrail Investments
Ramoun is an Equity Analyst at Firetrail Investments. Ramoun's primary sector responsibility is Resources stocks. Ramoun has over 17 years relevant industry experience.
Expertise