Bellevue sell-off creates opportunity, with feasibility study just start of story
---
Plus, $9 million Trigg says its potash fertiliser project is set to generate rapid growth – and not just for fruit trees.
Bellevue's "stage one" feasibility study (FS) into the development of its high-grade namesake project in WA has lifted the lid on a "green" money-making machine.
Mind you, Bellevue's 22% share price fall to 75.5c on Thursday's release of the FS did not exactly reflect that outcome.
As is usual with such studies in a down market for gold – the price has fallen from US$1,957/oz in early January to $US1,783/oz on rising US interest rates and the tech-led surge on Wall Street – there can be an over-reaction to the downside from so-called misses to expectations.
There were some misses on market expectations in the Bellevue FS, but they were nothing major and likely reflected an under-appreciation of the fact that the FS is very much the start of the story.
The good news from all that is that the over-the-top sell-off on Thursday - from a focus on the minutiae rather than the bigger picture - has created upside in Bellevue that wasn't there before. It is what value investors want.
Bustling Tolga Kumova is not exactly a value investor. But he does like money. He is still a big shareholder, mostly acquired back when Bellevue was a 5c stock three years ago.
He was back in the market bidding for the stock yesterday after digesting the FS.
"My view is that there was nothing wrong with the FS – AISC costs of $A1,079/oz, 150,000oz of average annual production, with higher capex because of higher production compared with original expectations," Kumova said.
"Apart from anything else, the market's reaction makes it a prime candidate for a takeover bid.
"It's worth a lot more to someone else than the market is giving it credit for."
As noted previously, Bellevue is in the same part of the goldfields as Northern Star's Jundee/Bronzewing, Gold Field's Agnew operation and St Barbara's Gwalia.
There is no doubt that all three would have been flipping through the FS yesterday. What would have been of particular interest to them is that in their hands, the project would command much higher EV/EBITDA multiples than is currently the case in Bellevue's hands.
The EV/EBITDA for Bellevue on Bloomberg figures is about two-times on current numbers whereas leading gold issues are trading on six- to 10-times at the moment. Looked at another way, that implies $2 a share for Bellevue at 4-times and $3 at 6-times.
So just sticking to the FS, any acquirer could achieve major a major value uplift just by having Bellevue in their stable with their existing EV/EBITDA multiples applied. Then there are the synergies to be had from not having to build a stand-alone treatment plant.
As a standalone, Bellevue will do nicely anyway. On the FS figures (using the current Aussie-dollar spot price), it would be one of the most profitable in the country based on a life of mine EBITDA margin of 63% ($1.6 billion in the initial seven years).
The internal rate of return on the $255 million capital cost was estimated at a post-tax 35% (58% pre-tax), with debt funding discussions underway, bolstered as they are by the company's cash balance of $127 million (December 31).
First gold is targeted for the December quarter next year. Well before then, the expectation is that there will be multiple upgrades to the FS, with the first flagged for June this year.
As it is, the company has been adding an average of 70,000 ounces to the resource base every month since the discovery hole in November 2017.
The stage one FS was based on a probable ore reserve of 690,000oz at 8g/t for an initial mine life of 7.4 years. The overall resource stands at 2.4Moz at 10g/t, with drilling results since November yet to be included.
Five additional lode discoveries have been made since then, with the company noting in yesterday's presentation that the average life of typical WA Archean lode systems is 26 years.
That sort of upside will be captured in future updates. The company's head of corporate development Luke Gleeson said there "would probably be a stage two, stage three and stage four at some point".
The challenge for the company is to convince the market to start pricing in that upside now that the FS has been released as there is nothing worse than having to defend - or maximise - a takeover bid from a low starting point.
And finally a word or two on that first par reference to Bellevue's "green" credentials.
A big chunk of the presentation was devoted to just that, with the company saying on a per ounce basis, Bellevue would have the second-lowest greenhouse gas intensity of all of Australia's major mines (Fosterville in Victoria, a particularly high-grade show, was the lowest).
There is a cost to it, with higher-cost gas-fired power chosen over diesel. But the big global fund managers like Blackrock and Van Eck love this kind of stuff. As it happens, they are among Bellevue's biggest shareholders.
Take a look at less well-greened credentialled gold mines in Bellevue's slide pack. It could become a big issue for the laggards in future.
TRIGG Mining
Talking about things green, it was interesting to see BHP more or less give the go-ahead for its push into potash with the development of its Jansen project in Canada.
The big thematic behind it is that it is green because as a fertiliser, it improves crop yields in a world running short of water and arable land at a time when population growth shows no sign of slowing down.
Jansen is a potassium form of potash (POT). Today's interest though is in sulphate of potash (SOP) which is not as big a market as POT.
But it is underpinned by the same thematic as POT and has the sweetener of commanding premium prices because it is best used for high-value chloride sensitive crops like fruit, vegetables, avocadoes, grapes and so on.
A whole new SOP industry is in the works in WA based on brine sources of SOP which come with huge environmental benefits over the Mannheim process which currently at least, meets most of the world's SOP demand.
Companies involved in the WA SOP push are enjoying decent market caps. Salt Lake Potash (SO4), at a market cap of $357m, and Kalium (KLL), at a market cap of $176m, are a couple of examples.
So it was interesting that Trigg Mining (TMG) – trading at 14c for a $9m market cap - made its pitch earlier in the week to be considered as an emerging and serious player in the WA SOP space.
The pitch came in the form of a stock exchange-compliant ''exploration target" for its Lake Throssell SOP project, about 170km east of Laverton, of 7.5mt to 27mt of drainable SOP at a very good grade. Multiply that out by the current SOP price and you arrive at some very big numbers.
There is work to do to confirm the conceptual figures but exploration to date has certainly been pointing to Lake Throssell being right up there in scale and grade with the more advanced projects on the ASX.
It could be one to watch as Trigg works towards establishing a maiden inferred mineral resource for Lake Throssell following the completion of a current drilling program. 
Not already a Livewire member?
Sign up today to get free access to investment ideas and strategies from Australia's leading investors.
---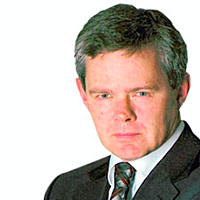 Principal
Independent Journalist
One of Australia's leading business journalists, Barry FitzGerald, highlights the issues, opportunities and challenges for small and mid-cap resources stocks, and most recently penned his column for The Australian newspaper.
Expertise