Ben Griffiths: An emerging leader on the ASX
---
Ben Griffiths, Portfolio Manager at Eley Griffiths Group, identifies a growing ASX company that's come through the headwinds it faced following the Masters closure looking sure footed. Despite an outstanding management team and a promising store rollout ahead, he says the pricing is "reasonable, given its growth profile." Watch the video below to find out why they recently added this stock to their Emerging Companies Fund.
"It seems to us to demonstrate all the disciplines that we expect to see in small company management teams."
Key points:
Recent addition to the Eley Griffiths Group Emerging Companies Fund
Well-run smaller retailer with plenty of room for growth
Has come through the headwinds of the Masters closure looking strong
Recent trading updates are positive
Reasonably priced
A new way to invest in tomorrow's leaders
Eley Griffiths Group has announced the launch a new micro cap fund. For more detail please visit this information page: (VIEW LINK)
---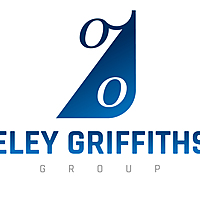 Eley Griffiths Group is an independent fund manager specialising in listed Australian small companies. Our investment team has been uncovering hidden opportunities in small caps since 2003.
Expertise