Best non-tech trade of 21st century
---
In The Australian Financial Review today I reveal how two Las Vegas casino bosses, Lorenzo and Frank Fertitta III, turned their US$2m investment in the UFC into US$4 billion and in the process created the fastest growing sporting organisation on earth. I am pretty relentless in my pursuit of the best ideas and businesses, and for this gig I travelled to Las Vegas to meet Lorenzo in what would his final interview as CEO of the UFC (click on that link to read for free via Twitter or AFR subs can read here). Excerpts from the massive 3,000 word feature are enclosed: 


"The stocky and blue-eyed Fertitta, who resembles a barrel-chested brawler himself – and can bench press 365 pounds (165 kilograms) – says the inspiration for the UFC's business was found in what he viewed as boxing's failings. Capitalising on that sport's shortcomings was something the Fertittas and their junior partner, rock-star promoter Dana White, were passionate about personally and professionally.


At the age of 27 Fertitta was appointed to the Nevada State Athletic Commission, which regulates boxing in Vegas. A Tony Soprano lookalike – sans hair – White was a former bouncer and amateur boxer who was training and managing fighters. Fertitta knew him from school, and says they reconnected at a wedding, reinvigorating their friendship over 5.30am boxing sessions led by the "Baldfather" White.
 

"I always felt that when I looked at combat sports and the billions of dollars that had been produced by boxing over the last century, it was fascinating that there was no clear brand associated with that business," Fertitta reflects.
 

"Every other sport where that much commerce had taken place had a brand. Yet boxing was a broken business with no structured organisation. You don't go to see a league or sport. You paid to watch a one-off event – so-called 'super-fights' like Mayweather versus Pacquiao. But with no overarching control, you rarely got the right fights – and when they did come they arrived too late. Boxing has as a result disappointed fans for years."
 

The Fertitta brothers and White originally split the UFC's equity 90:10. Their key insight was to recognise the power of owning a sporting league outright. This would allow them to create a meritocratic competition that forced the best athletes to compete in the most sought-after fights, which they thought could create a compelling combat product with a competitive edge. (Abu Dhabi's Flash Entertainment bought 10 per cent of the UFC's entity, Zuffa LLC, in 2010, diluting the founders' shareholding.)
 

There are few sporting competitions in the world that are owned outright. Most – such as soccer, baseball, NFL, basketball, rugby and cricket – have teams that are individually owned with the sport governed by associations that may or may not be controlled by its participants. In boxing there are more than half a dozen governing bodies, which disperse athletes, fights and consumers with multiple world champions that may never face one another in the same way rugby league and union players are professionally bifurcated. Whereas in boxing records are padded by avoiding tough opponents – a practice that manufactures long winning streaks – it is rare for UFC athletes to triumph in more than six fights in a row.
 

The only major competitions controlled by a single owner are the unsurprisingly valuable Formula One and MotoGP racing businesses. Yet they have shortcomings. Formula One and MotoGP's teams are run by powerful private companies – such as Ferrari – which can be hard to manage. They also represent a man and machine hybrid, which means inferior athletes can win with a better car. That contrasts with the primal athletic experiences offered by the UFC.
 

"Quite honestly, I felt like boxing was old technology and MMA was new technology, and in 2001 we thought that we would be the 'disrupter' – and we used that word – if we could create a brand that was sustainable and signalled to consumers that it was best-in-class," Fertitta says.
 

White believes that one of the reasons the UFC has emerged as "the fastest growing sporting competition in the world" in terms of viewership is because "pretty much everyone on the planet has had a fight at some stage and can viscerally relate to the events we present".
 

Epstein argues that this "universality" is reinforced by the accessibility of the UFC's product compared with more complicated alternatives like baseball, cricket and NFL, which have rules that can "take years for the uninitiated to master".
 

A derivative appeal of MMA is that it is arguably more complex, creative and captivating than single-discipline combat sports, including its main rival, boxing. It is also a better approximation of fighting in the real world. In fact, special forces units have become avid fans. "The UFC is very popular within the SAS and heavily incorporated into our training regime with three MMA sessions per week," says a patrol commander in Australia's Special Air Service Regiment, who cannot be named for security reasons.
 

MMA's diversity is reflected in the fact it encompasses no less than five Olympic disciplines – boxing, judo, taekwondo, greco-roman wrestling, and freestyle wrestling – over and above Brazilian jiu jitsu, kick-boxing, Russian sambo, karate, and Muay Thai. Olympic medallists from these sports are peppered throughout the UFC's weight classes – former bantamweight champion Ronda Rousey was a bronze medallist in judo – and Fertitta believes it is inevitable that MMA one day features at the Olympics.
 

When Australian Robert Whittaker enters the 70 square metre Octagon on Sunday – which dwarfs a 53 square metre boxing ring – he will have myriad threats to deploy and defend against, including fists, forearms, elbows, knees, shins, and feet combined with whole-of-body wrestling. Top MMA athletes must master a range of skills and disciplines, which can make divining what they do next like three-dimensional chess.
 

This means the sport requires intellectual rigour with many athletes embracing the cerebral prescriptions of its genres, like jiu jitsu and karate. A surprising fact is that more than half of the UFC's 520 or so contracted athletes have graduated from university. Epstein claims that the UFC's exacting safety rules also do a better job protecting athlete welfare than other sports, citing studies showing that boxers suffer far greater brain damage over the long term.
 

Whereas in boxing a fighter can be knocked out multiple times in a match as long as they recover by the referee's 10-second count, UFC contests are halted once a fighter loses consciousness or is out on their feet. Quick finishes are also more common than decisions because of the many ways fights can end, including through "tap-outs" where contestants signal they want to concede because a choke or wrestling manoeuvre imposes too much pain.
 

The four to eight ounces of extra padding in boxing gloves might seem safer, but they also enable more frequent head strikes. And although the UFC's skinnier four-ounce gloves inflict deeper soft-tissue damage, fighters have to be more careful when it comes to hitting heads due to the heightened risk of breaking hands.
 

Fertitta maintains the sport can furnish superior career paths with the UFC's median athlete pay better than boxing – "compare the compensation on our undercards" – and the "top 10 or 15 fighters making millions of dollars". Irish UFC superstar Conor McGregor is on track to become one of the world's best paid athletes with expected earnings north of $US150 million 2017, up from $US34 million in 2016.
 

As the UFC has transformed MMA into a professional sport that is legalised in most jurisdictions, there have been positive feedback effects: more and more athletes have committed to the sport as a full-time vocation, which is improving the quality of contests.
 

The UFC's former chief brand officer, Gary Cook, who previously served as CEO of Manchester City Football Club and president of Nike's Jordan brand, says MMA's multi-facted heritage contributes to its global reach: "The truth is that few folks are interested in NFL outside the US."
 

Jiu jitsu, for example, is the second biggest sport in Brazil after soccer. This has meant that the South American nation with 208 million people has become the UFC's third largest PPV destination behind only the US and Canada. Australia, which is the UFC's biggest per-capita PPV domain, ranks fourth.
 

The UFC estimates there are 3.4 million fans in Australia, which holds the record for the largest live audience with 60,000 people filling Etihad Stadium in Melbourne in November 2015 to watch UFC star Ronda Rousey get knocked-out by a rank underdog, Holly Holm.
 

"And then there is the immense latent potential in China, Russia and Mexico where the UFC has yet to properly penetrate," Cook says.
 

"China is the biggest martial arts market in the world in which the UFC only captures a few million dollars," Epstein adds. "We should be doing $US150 to $US200 million a year there."
 

The UFC's video game, which is now EA Sports' second-most popular behind its "FIFA" soccer product, has been downloaded most in Russia, which is also the third biggest market for the UFC's apparel provider, Reebok, even though there has never been a UFC event there. Fans may not have to wait long with Conor McGregor declaring that after he fights Floyd Mayweather – in a boxing, not MMA match – on August 26 he wants to battle undefeated Russian lightweight legend Khabib Nurmagomedov in his homeland.
 

"The next evolution of our business model is to develop multiple leagues around the world working with local partners, including a China-based competition, that roll up into the UFC," Epstein reveals. "This is the key to unlocking the UFC's scalability beyond its fixed semi-weekly fighting schedule, which similarly constrains Formula One and MotoGP."
 

Some question the logic of the UFC allowing its most valuable human asset, McGregor, to cross codes and attempt to level Mayweather – the 49-0 American who is considered the finest pound-for-pound boxer of all time – in what will be the Irishman's inaugural professional boxing match.
 

There are, however, rejoinders. First, it could be the most widely covered international sporting event of the year, which will project the UFC's brand into more households than ever before. And boxing is ultimately a constituent discipline in the UFC's product.
 

Second, the UFC is not actually pitting itself against a rival brand in the bout, but against the two boxing promoters on the card, which are commercial non-entities.
 

Finally, it is possible that the 28-year-old McGregor, a former amateur boxer and freakishly-fast striker at the peak of his powers, has a chance of upsetting, or at least gaining parity with, the 40-year-old Mayweather, who has not fought for more than two years. Rightly or wrongly, this could devastate boxing while entrenching the UFC as the dominant commercial fighting franchise."  Read for free via Twitter.
http://https://www.livewiremarkets.com/rails/active_storage/blobs/eyJfcmFpbHMiOnsibWVzc2FnZSI6IkJBaHBBbGhSIiwiZXhwIjpudWxsLCJwdXIiOiJibG9iX2lkIn19--78b790658bd0b86420c97dd9e18156d0adb60539/ufc1.jpg
http://https://www.livewiremarkets.com/rails/active_storage/blobs/eyJfcmFpbHMiOnsibWVzc2FnZSI6IkJBaHBBbGxSIiwiZXhwIjpudWxsLCJwdXIiOiJibG9iX2lkIn19--4fcfcc34e4b0ceb9b98e9cf6ab2e69aed7b46265/ufc2.jpg
http://https://www.livewiremarkets.com/rails/active_storage/blobs/eyJfcmFpbHMiOnsibWVzc2FnZSI6IkJBaHBBbHBSIiwiZXhwIjpudWxsLCJwdXIiOiJibG9iX2lkIn19--3f32b9a121ed255c0d1a324024142fc3089f89b4/ufc3.jpg
---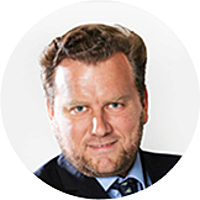 Portfolio Manager & Chief Investment Officer
Coolabah Capital
Chris co-founded Coolabah in 2011, which today runs $7 billion with a team of 33 executives focussed on generating credit alpha from mispricings across fixed-income markets. In 2019, Chris was selected as one of FE fundinfo's Top 10 "Alpha...