BHP earnings please brokers despite soft outlook
---
Welcome to Charts and Caffeine - Livewire's pre-market open news and analysis wrap. We'll get you across the overnight session and share our best insights to get you better set for the investing day ahead.
MARKETS WRAP
S&P 500 - 3,959.90 (+0.59%)
NASDAQ - 11,897.65 (+1.58%)
CBOE VIX - 23.88 (-2.35%)
FTSE 100 - 7,264.31 (-0.44%)
STOXX 600 - 422.51 (-0.21%)
USD INDEX - 106.905 (+0.33%)
US 10YR - 3.031% (+0.006%)
GOLD - 1,693.80 (-0.38%)
WTI CRUDE - 99.70 (-0.38%)
THE CALENDAR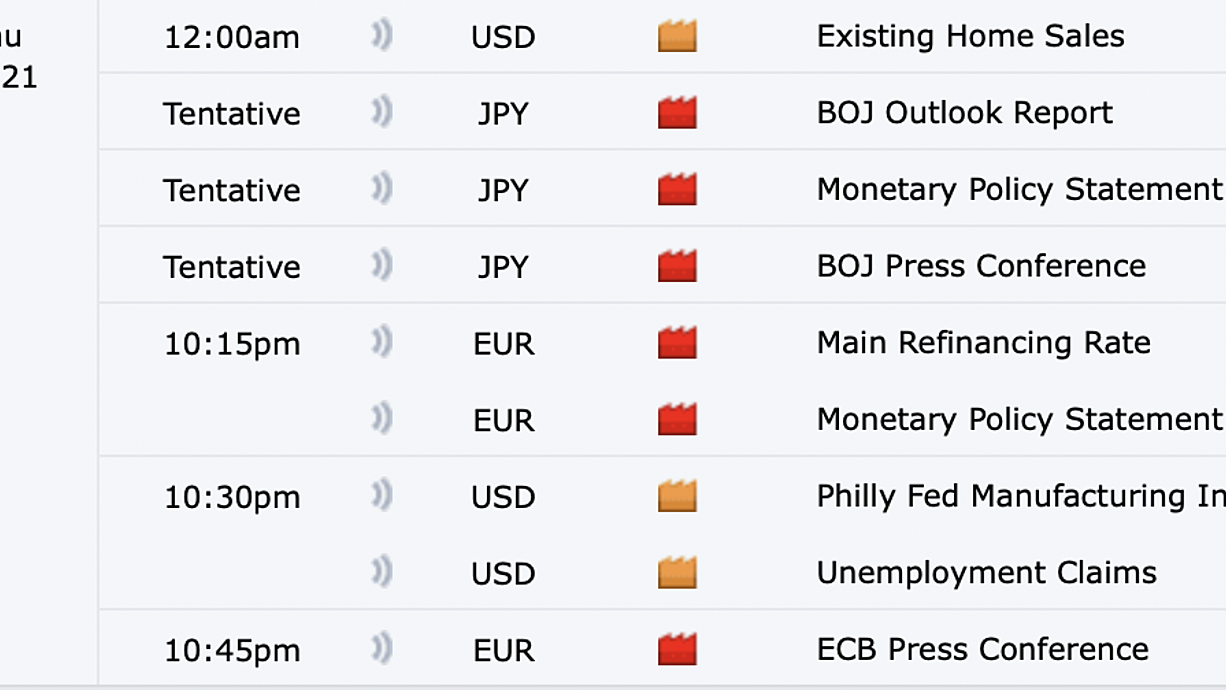 THE CHARTS
Inflation has been spoken about a lot, but it's affecting just about everything in financial markets at the moment. But these two charts on inflation and money supply are just two good (bad?) to pass up.  
This first chart shows the money flowing through America's economy, defined as M1. M1 includes assets which act as a 'medium of exchange', and includes coins, bank notes, and checkable deposits. 
The line barely inclines, and then quantitative easing sends it to the moon. 
This second chart shows the inverse relationship over the last 40 years between the amount of money in the system (this time defined as M2, which is basically just a broader definition than M1) and purchasing power. 

STOCKS TO WATCH
BHP (ASX: BHP), colloquially known as The Big Australian, finished FY22 in strong form, posting an 8% QoQ increase in iron ore production and a 25% lift in copper, which helped to offset a 16% drop in met coal production. 
It didn't move the needle too much either way, with most brokers maintaining the rating they already had not it. 
Macquarie maintained its Outperform rating, noting:
BHP's 4QFY22 result was solid, with a beat in copper and energy coal and in- line iron-ore volumes, offsetting weaker metallurgical coal and nickel output. Realised pricing for the 2HFY22 was mixed, with lower iron-ore and copper prices driving a 5% cut to FY22e earnings.
Forward looking, Macquarie:
"Lowers our ASX price target by 4% to A$48.00 to reflect the softer earnings outlook, with the bulk of the medium-term earnings cuts due to higher depreciation at WAIO. However, movements in exchange rates have offset the lower earnings, with our LSE target unchanged at £28.00 and JSE target rising 2% to R570. Movements in iron-ore and copper prices present key risks to our forecasts and valuation for BHP.
Citi also maintained their Buy rating on BHP (ASX: BHP), but pointed to a soft outlook.  
THE TWEET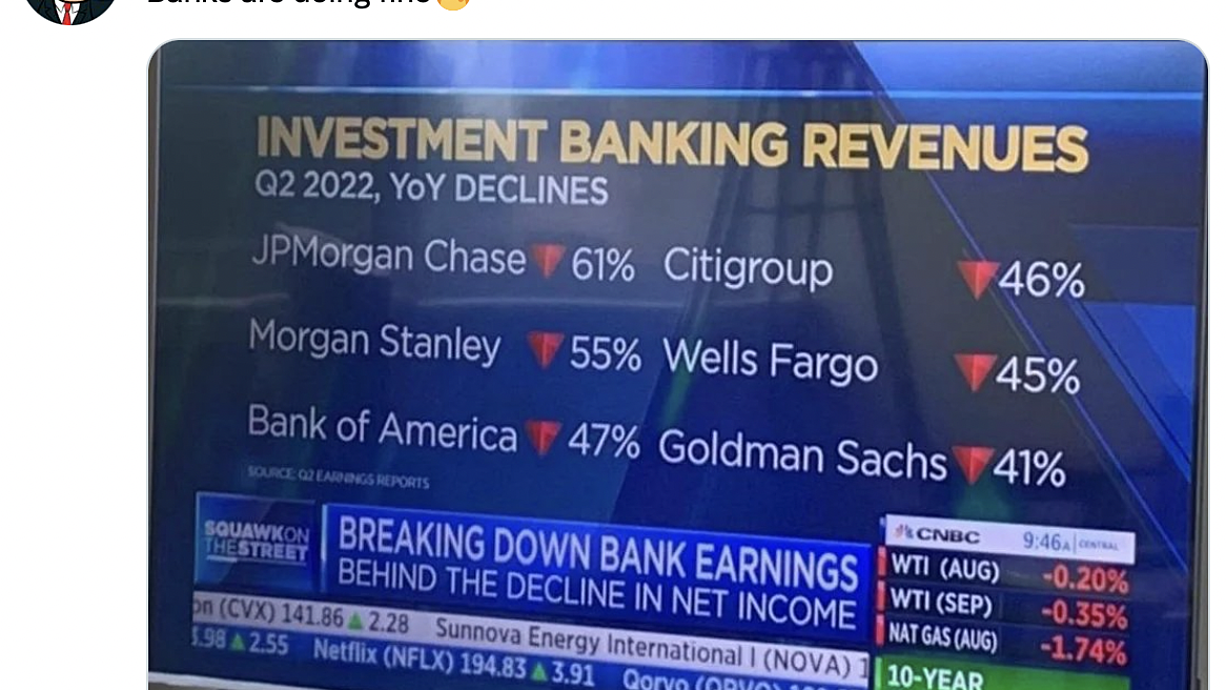 The last time the banks had year on year declines like this was during the Global Financial Crisis. If the history books refer to that as a crisis, what does that make today? 
Today's report was written by David Thornton
GET THE WRAP
We're trying something new around here - a daily market preview with an intelligent twist. If you've enjoyed this edition, hit follow on my profile to know when I post new content and click the like button so we know what you enjoy reading.
If you have a chart and/or a stat that you would like to see featured in a future edition of the newsletter, drop us a note at content@livewiremarkets.com.
---
Markets Wrap
Livewire Markets
Charts and Caffeine is Livewire's daily pre-market news and analysis wrap. Every day, Livewire's team of market journalists and editors get you across the overnight session and share their best insights to get you better set for the investing day...
Expertise