BHP Half Year Result - Smarter & cleaner balance sheet & higher prices reaps rewards for BHP
---
BHP Billiton (BHP) first half of 2017 underlying profit result beat strong market expectations, boosted by higher commodity prices and tight cost management. Underlying profit up nearly 7 times half year 2016 numbers with underlying EBITDA margin reaching 54% up from 41% this time last year, helped by productivity gains. BHP noted productivity gains of US$1.2 billion in the first half of the year.
The result showed Average realised prices increased over the year for most metals hard coking coal (HCC) (US$/t) lifted by 118%, with thermal coal up 51% and iron ore up 28%. Iron pre now accounts for BHP's earnings with metallurgical coal and copper both lifting to 18%. 
Western Australia iron ore record production reached 2,572 million tonnes end 2016 while the overall iron ore portfolio was hit by the Samarco site. Process at Samarco is continuing and restart is important to BHP and the community but the site must be safe and economically viable. BHP recorded an exceptional item of US$155 million (after tax) in relation to the Samarco iron ore dam failure in the result. 
BHP's coal division was a standout in this result due to higher average costs received per tonne and reduction in on site costs especially at its Queensland mines. 
BHP's productivity gain forecast for the full year or US$1.8 billion are on track thanks the benefit from the increase in estimated recoverable copper contained in the Escondida sulphide leach pad, but BHP is still wary about the ongoing strike at the world's largest copper mine Escondida in Chile. 
Capital and exploration expenditure was reduced by 38% to US$2.7 billion, Net debt was lower at US$20.1 billion and gearing reached 24.3%. 
BHP's cautious outlook can be put down to the company saying commodity prices face near term downside risks. BHP also noted that global growth could be dampened by rising political uncertainty and as protectionism threatens Chinese exports. BHP said its "Total copper production guidance for the 2017 financial year is under review as a result of ongoing industrial action at Escondida". BHP will pay and interim dividend of US$0.40 on 28 March 2017. 
---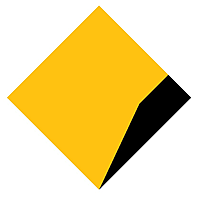 Online Stockbroker
Online Stockbroker
CommSec is Australia's leading online broker. CommSec has been committed to providing the best in online trading since 1995. CommSec helps make informed investment decisions with comprehensive market research, free live pricing and powerful...
Expertise
No areas of expertise