BHP sees rosier times for copper ... after some bumpy months
---
BHP expects a structural deficit for copper to emerge in the early to mid-2020s. Sandfire's chief says this longer-term outlook means now is the time to get set for the next cycle. Plus, African minister's appearance at local conference fuels hopes that its Mining Right is imminent.
Copper producers are rightly feeling a bit glum, most of them anyway.
Prices for the bellwether of global economic activity have slipped in recent months to an uninspiring $US2.56/lb.
That compares with the average price for the first half of the calendar year of $US2.80/lb and the 2018 calendar year average of $US2.96/lb.
As noted recently by BHP's VP of markets analysis and economics, Huw McKay, copper is being heavily influenced by the whipsawing of expectations with respect to the US–China trade confrontation.
McKay (read BHP) wasn't exactly optimistic on the copper outlook for the rest of the calendar year, forecasting a trading range of $US2.72/lb to $US2.95/lb, based on average disruption rates to primary supply.
"A durable peace on the trade front would allow prices to return to the top of that range. Alternatively, without a visible reduction in trade uncertainty, the likelihood of the price being anchored in the bottom half of the range on average, with occasional forays below it (such as the circumstances prevailing at the time of writing), is high," McKay said.
The longer term is somewhat rosier, with McKay forecasting a structural deficit to open in the early–to–mid 2020s, at which point he sees "some sustained upside for prices".
"Grade decline, resource depletion, increased input costs, water constraints and a scarcity of high–quality future development opportunities are likely to result in the higher prices needed to attract sufficient investment to balance the market."
It is that last point which explains why not all of the copper producers are feeling glum with copper's lacklustre performance of late. In fact, some are keen to use the current lull in pricing to expand their operational footprint to be ready for the "early-to-mid 2020s" price rebound that BHP and others reckon is in the works.
SANDFIRE
Bustling Sandfire boss Karl Simich is one of those excited by the opportunity which copper's current malaise presents.
Opportunities come cheaper in a down market, which suits Sandfire (ASX:SFR, trading at $6.04) just fine as it sets about securing an operational future for itself when things wind down in three years or so at what is currently its only operating asset, the DeGrussa/Monty copper/gold operation in WA's Bryah Basin.
Another strong operational performance at DeGrussa/Monty allowed Sandfire to post a $106m profit for the 2019FY despite the pressure from copper prices, and the final three years of the sulphide operation (a smaller copper oxide operation and a gold tailings retreatment circuit will extend operations) will be better still.
Credit Suisse, which has an outperform on the stock and a $6.75 price target price, forecasts profits for the next three years at $131m, $169m and $186m on copper prices of about $2.80/lb. Then there is UBS which has a price target of $6.25 and profit forecasts of $133m, $178m and $168m.
Now there is a good chance that Sandfire's $25-$30m exploration commitment this year to the broader DeGrussa/Monty region might yet yield another deposit, with interest building in what might come of the company's current shift in focus to its southern tenement areas.
But three years mine life is three years mine life and preserving the value locked up in the group's operational expertise across people, systems and relationships is front of mind for Simich.
It is why he has positioned the company to become a multi-jurisdictional operator by adding an open-cut copper development in Botswana to the portfolio with the agreed $167m cash/scrip bid for MOD Resources (ASX:MOD), and by advancing the Black Butte copper project in Montana.
Sandfire expects to be in a position to commit to a development of the T3 project in Botswana in the June half of next year, with first production to follow about 2.5 years later. An updated feasibility study on the Black Butte development is expected in the December quarter and will hopefully coincide with government approvals to proceed.
It seems like a full-enough book but Simich was out at an investor call on the profit earlier in the week to talk to the additional opportunities that could come from the current downturn in copper prices.
"The environment today creates extraordinary opportunities for those willing to make long-term investment decisions," he said.
"And that is what we intend to do."
He said those like Sandfire with strong cashflows and funding capability could benefit from "making logical and sensible investments in business development, as well as logical and sensible investment in to organic opportunities".
"Counter cyclical. This is where I would like to be buying copper, particularly at the moment for the medium to long-term scenario. We are open for business essentially," Simich said.
Nothing glum in any of that.
ORION
A re-rating event is on the cards next week for South African copper-zinc developer Orion Minerals (ASX:ORN), currently trading at 2.8c for a market cap of $58m.
Orion has been advancing its Prieska project in SA's Northern Cape province and theoretically at least, it could start construction for the 10 years-plus project late this year/early next year.
It's theoretical because Orion and its black empowerment partners are waiting on the all-important Mining Right to complete the debt/equity/offtake financing arrangements for the $378m project, which comes with an estimated three-year payback.
Prieska received its environmental authorisation in July. It was a pre-condition to the award of a Mining Right.
It is interesting then to notice that at the "Africa Downunder'' conference in Perth next week, SA's mines minister, Gwede Mantashe, is first up to speak in session two of the first day (Wednesday).
Orion managing director Errol Smart is up next.
The hope is that the minister could use the conference to demonstrate that SA mining is very much open for business (and the new way of doing things that Orion is bringing to the table at Prieska) by announcing the grant of the Mining Right.
Should that prove to be the case, Orion would then be in a position to make a final investment decision, subject to completion of financing.
The minister knows Prieska well, having worked there as a safety officer there for seven years in the 1980s, remembering that the mine was operated by the now-gone AngloVaal between 1971 and 1991.
AngloVaal successfully mined more than 47m tonnes of mineralisation which Smart likes to think of as the biggest bulk sampling test ever ahead of its return to production from the 30mt of the same mineralisation outlined by Orion in its foundation case for a restart.
An earlier BFS outlined an initial 10-year, 2.4mtpa operation targeting annual production of 22,000t of copper and 70,000t of zinc at an all-in sustaining margin of 44%. 
---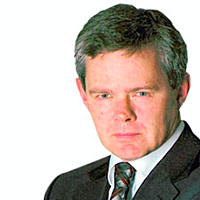 Principal
Independent Journalist
One of Australia's leading business journalists, Barry FitzGerald, highlights the issues, opportunities and challenges for small and mid-cap resources stocks, and most recently penned his column for The Australian newspaper.
Expertise