Big macro themes for second half of 2016
---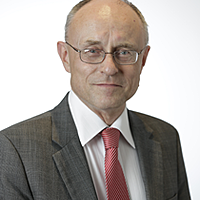 Stephen Roberts
Altair Asset Management
Taking each in turn, global economic growth remains sub 3% with most international economic agencies continuing to downgrade their growth forecasts and warn of proliferating downside risks. US economic recovery, the best among major developed economies since the 2008 global financial crisis, is still the weakest it has experienced in the last 50 years. The US recovery looks vulnerable if the USD pushes up too strongly in response to uncertainties besetting currencies in Europe and Asia. The recovery becomes even more vulnerable if the US Federal Reserve miscalculates and tries to normalize US interest rates too fast.
Slow improvement in European economic growth is threatened if disharmony results from Britain's exit process from the EU. Europe's banks remain very fragile and a continuing source of potential economic instability in Europe. Sovereign debt issues in Europe have been papered over but not resolved. The refugee crisis continues unabated and is threatening cohesion in Europe.
Asian growth is threatened by falling prices for manufactured goods, weakened Asian manufacturing companies with flow-on risks to Asian banks. China's laudable economic rebalancing plans are adding for the time being to problem-level company debt and the simmering issue of whether this turns to a serious problem for China's banks and how that will be resolved. At best China contributes less to global growth than it has in the past. At worst, a hard landing would markedly diminish global growth prospects.
Too little inflation, or even falling prices, are a problem almost everywhere. The problem centres on excess mining and manufacturing capacity implying slow adjustment and one that makes the low inflation problem worse before it gets better via lower employment and wages growth in these sectors. Consumers almost everywhere have an incentive to wait before buying adding further to the problem.
In Europe, here in Australia and possibly in the US too later this year voters disenchanted by mainstream government are lashing out and increasingly are supporting those promising to shut borders to immigration and even investment and protect and subsidise local enterprise. The forces of protectionism are rising rapidly and in time could limit global trade in goods and resources markedly reducing global growth prospects.
Heavily indebted governments are desperately trying to cap public debt and in the process are limiting net government spending at a time when it is most needed. In some countries even spending growth on much-needed renewal of public infrastructure assets has been limited.
With little or no help from government budgets to try and prime growth central banks have had to shoulder much of the burden to try and prime growth. Interest rates have been pushed unusually low – in some cases with a minus sign on the front – causing additional problems trying to promote stronger bank lending to the private sector. Very low interest rates are also over-inflating some asset prices, especially housing prices, introducing the risk of disorderly collapse in house prices at some stage with negative flow-on effects to banks.
All told, these big macro-themes point to the need for caution when investing.
---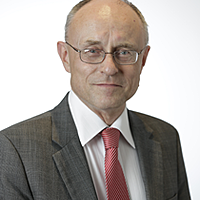 Chief Economist
Altair Asset Management
Stephen is the Chief Economist and a member of Altair's Investment Committee. He provides a comprehensive review and outlook of macro-economic factors likely to influence financial markets. Stephen is an economist/strategist who has worked for...
Expertise
No areas of expertise