Big Miners the standout from results
---
The impressive cash generating power of the major miners became abundantly clear as the reporting season rolled through August, particularly those exposed to an iron ore price that has rebounded through 2017.
Producing cash and reducing debt
On 2 August Rio Tinto announced a 95% increase in operating cashflow for the six months to June which saw its net debt fall to a new low of US$7.6b and which has allowed the company to increase its share buyback program.
On 21 August, as we travelled deeper into a reporting season that saw more industrial companies disappoint than positively surprise, Fortescue Metals reported a 74% increase in operating cashflow to US$4.25b in FY17 and net debt down to US$2.6b. This US$2.6b in net debt is a massive achievement when we consider that Fortescue's net debt sat at US$10.5b at June 2013, only four years ago. We expect Fortescue to be debt free within two years.
The following day, BHP reported its 12-month result to June which contained a 58% increase in operating cashflow to US$16.8n and its net debt had reduced by US$10b to US$16b over the past year.
Management have learned their lesson
David Walsh, our Resources expert, and I were able to meet with the CEOs and senior management of both BHP and Fortescue after their results announcements, and David participated in Rio's conference call out of London.
What became clear from all of our discussions, was each company's commitment to reduce debt, return cash to shareholders as and when their profits allow. So whilst mining companies' earnings will always be subject to the inherent volatility of commodity prices, and with these three companies the iron ore price, we expect increased dividend payments from these companies for some time yet.
We feel that BHP and Rio Tinto in particular have learned from the value destructive acquisitions of the past decade and a half and are now firmly focused on maximising returns from what are truly world class mines.
For further insights from Colonial First State Global Asset Management, please visit our website

---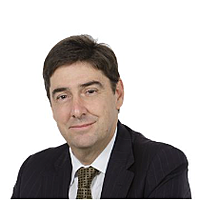 Deputy Head of Australian Equities, Growth
First Sentier Investors
David is responsible for managing the research team that analyses 130 Australian stocks. He has over 30 years industry experience, including previous roles at UBS and JPMorgan/Ord Minnett.
Expertise