BKI Investments offers exposure to a well-managed portfolio of Australian equities
---
Independent Investment Research has initiated coverage of BKI Investments, one of the older style LICs that invests in a portfolio of Australian equities. It has an all market cap mandate although is heavily weighted to the ASX 50. Up until 2016, BKI was internally managed but is now managed by the externally spun-out Contact Asset Management Pty Limited - same team, process, and investment committee. On externalisation, BKI locked in a very competitive management fee of 0.10% p.a., with BKI's total costs at just 0.14%, one of the lowest of any investment vehicle in the domestic market. Investors can gain confidence from a track-record in which the Manager has generally achieved its investment objectives, and particularly in delivering a stable, growing and fully-franked dividend. IIR has initiated coverage of BKI with a Recommended Plus rating. Click below for full details.
---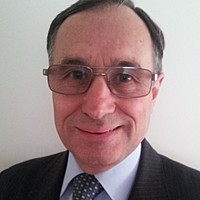 Independent Investment Research
Peter has 35 years' experience in the banking and finance industry, including 15 years as an equities analyst. Peter was a sector head in the equities research team at Morningstar with a focus on consumer and industrial companies.
Expertise