Blackmores Half Year Result - BKL profits slump as China-influenced sales slide
---
Vitamin group, Blackmores (BKL) posted a substantial slide in its HY17 earnings. The result was dragged lower by a slump in Chinese-influenced sales in Australia as operating channels change. Group sales fell by more than 5%, profit slumped by 41% and a much smaller dividend was declared. A drop in volumes has pushed costs higher and impacted its margins. Net debt levels have more than quadrupled to $82.7m over the six months to Dec. 
Sales in Australia & New Zealand slumped as expected by 30%. BKL said that "Chinese influenced sales through Australian retailers remain down as buying patterns evolve." The double digit growth in sales in recent years was impacted partly by so called 'daigou' shoppers, who would buy product from Australia-based retailers and sell/ship to Chinese buyers overseas at a substantial mark-up. Exporters have recently changed their trade patterns partly due to regulatory uncertainty, leaving local retailers with excess inventory and hurting some 'daigou' traders financially. 
While the local business has come under pressure, direct sales to China have almost doubled to $64.1m. CEO Christine Holgate said "the Chinese market is both complex and challenging, though it remains a very important part of our business". China's Singles Day in Nov – the world's biggest online shopping day - is likely to have given its business a boost, although no comment was made. Online retailer Alibaba eclipsed its prior Single's Day record in 2016. 
BKL said that while its infant formula milk partnership with Bega Cheese (BGA) is 'steadily growing', it has been negatively impacted by regulatory changes in China. It was hit by a $2m provision due to excess inventory. 
Sales in Asia (excluding China) edged higher modestly by 3.8% to $41.4m. Not including South Korea's results however, which were impacted by its transition to a new selling model, sales rose by a more impressive 16%. Taiwan was the best improver, with sales up 93%, followed by Hong Kong, up 49%, Malaysia, up 20% and Singapore, up 19%. BKL launched its products in Indonesia in September. 
A $1.30/share fully franked interim dividend was declared, payable to investors 22 Mar. This is a 35% slide on last year's $2/share interim dividend. It will trade ex-dividend on 7 March. This is the date that determines dividend eligibility. 
Looking ahead, no financial guidance was provided. BKL however said that "…as previously stated, we anticipate that our full year will not match the exceptional 2016 financial year result, though will represent good growth on our 2015 result." BKL doubled its profits in FY16 to $100m, which was boosted by over $200m in China influenced sales. 
The lack of guidance has perhaps disappointed some investors. BKL shares fell as much as 12% in response to the results. Its shares halved from the highs of $220/s hit in Jan 2016. BKL surged by 519% in 2015 however. 
---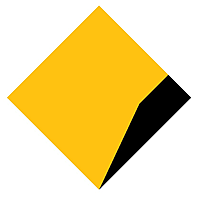 Online Stockbroker
Online Stockbroker
CommSec is Australia's leading online broker. CommSec has been committed to providing the best in online trading since 1995. CommSec helps make informed investment decisions with comprehensive market research, free live pricing and powerful...
Expertise
No areas of expertise