Bond ownership provides excellent insulation to equity routs
---
Australian allocation to bonds is minimal by world standards. Roughly 11% of portfolios have an allocation, and most of this is in life insurance type portfolios (OECD data). It is not until we have a sequencing type event that investors realise that having a near zero allocation to the financial markets most defensive asset class is a must. World average ownership of bonds is around 35%. January and February have been very profitable months for bond investors. Month to date the JCB Active Fund is up over 1% (unaudited)taking year to date returns over 2.4%, already eclipsing returns on cash. Attached is the JCB Active fund monthly from January.
---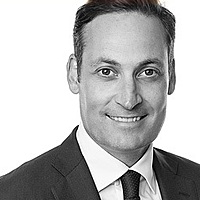 Angus Coote
Jamieson Coote Bonds
Angus established Jamieson Coote Bonds with Charlie Jamieson in 2014. He started his career with JPMorgan in London, before working at ANZ and Westpac, where he transacted the first ever Australian Bond trades for several large Asian Central Banks.
Expertise