Budget 2019: 100 billion dollars on infrastructure
---
The Federal Budget announced an eye catching national $100 billion infrastructure investment program over the next 10 years.

All infrastructure spending is good infrastructure spending. Firstly, it lays the ground work for a pool of future privatisation candidates once the assets are fully developed. Secondly, simply investment into the nation's infrastructure improves the economies 'arteries', aiding economic growth and leading to improved patronage on other, including privately owned, infrastructure assets.
Potential future (on project completion) privatisation candidates from the Budget include the: $5.3 billion Western Sydney Airport (the 'Nancy-Bird Walton Airport'); $9 billion Melbourne-to-Brisbane Inland rail; $2 billion Melbourne-to-Geelong Fast Rail; $0.8 billion Gateway Motorway Extension in Brisbane.
In 2018's Budget a $75 billion 10-year program was announced and, more broadly, big infrastructure investment plans have been a 'staple' in every Commonwealth and State Budget for at least the last 20 years. The question is if and when the $ actually get spent. More recently expenditure/progress appears to be lagging expected timetables (eg. Sydney Light Rail).
Media commentary noted that funding for these infrastructure projects is becoming more opaque with financing methods including grants, equity investments and concessional loans being employed. This makes it difficult/impossible to track what has been spent vs what was promised unless the government reports this.
Press reports also indicate the Federal Government is increasingly funding these assets 'off-balance sheet' (eg. NBN Co) which means they don't have to present yearly expenditure 'overs and unders', potentially damaging that year's Budget bottom-line. However, this obviously creates a big big problem for a future government when the project is complete and, one-way or another, a mark-to-market has to occur, and it has to find its way back onto the Federal Government's balance sheet, and there is a resulting gain or loss.
According to Treasury Officials, of the $100b spending announced in the current Budget $13 billion is to be funded off-balance sheet, including $9 billion in equity investment for the previously announced Melbourne-to-Brisbane inland rail, and the remainder of the $5.2 billion Western Sydney Airport.
Government's providing 'equity' to develop the asset means that, from an investment perspective, it is being developed in a more market friendly manner that is pretty much 'ready for sale' on completion. At this point the asset will either be fully (government) equity funded, or also incorporate (project) debt funding resulting in a generally conventional looking balance sheet. The government would then sell their equity interest in the asset, and realise a gain or loss on sale.
---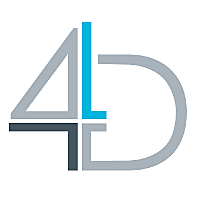 4D Infrastructure is a boutique asset manager investing in listed infrastructure companies across all four corners of the globe. It was established in partnership with Bennelong Funds Management in April 2015.
Expertise