Building a better future with Nestle's CEO
---
In 2017, Mark Schneider left a leading role in healthcare to become CEO of Nestle, the world's largest food company with over 150 year old history in providing nutritional products to markets around the globe. Mark was Nestle's first "outsider" CEO in almost a century, and in just four years, he's overseen new strategic directions for the company, with a major acquisition agenda underway as he re-shapes this extraordinary consumer goods business towards a healthier future for all – all while tackling a global pandemic, and the big issues of climate change and corporate environmental responsibility. In this episode, Mark joins me to discuss new strategic directions for the company as it takes on a leading role in global health and wellness.
Never miss an episode of In The Know
New episodes of our podcast will be published on the last Tuesday of each month. Click follow to be the first to receive our latest insights.
---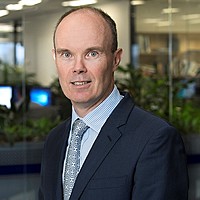 Chairman, CIO and Lead Portfolio Manager
Magellan
Hamish Douglass is Co-Founder, Chairman and Chief Investment Officer of Magellan Financial Group, and Lead Portfolio Manager of Magellan's Global Equity strategies.
Expertise