Bumper results show Newcrest's Havieron copper-gold find could be white knight for struggling Telfer
---
Upbeat assessment augurs well for what looks like being a much better year for exploration, with Rio pushing ahead with its Antipa JV while juniors Stavely, Chalice, Alkane and Nagambie are among those revving up expectations for the new year.
The about-to-end flood of December quarterly reports from the big and small players in the mining space has confirmed that on the exploration front at least, 2020 is shaping up as something special compared with the hit and miss of previous years.
No less than Newcrest (NCM) proved the point on Thursday with its update on drill results from the Havieron gold-copper discovery, 45km east of its ageing and grade-challenged Telfer gold/copper mine in WA's Paterson province.
It's the one where Newcrest is earning a 70% interest from the London-listed Greatland Gold (GPP:London), forgetting for the moment that Newcrest owned the thing between 1991 and 2003 before moving on.
The latest drilling has demonstrated the continuity of the mineralisation over 450m of strike, up to 150m wide, and more than 600m in vertical extent, with high-grade mineralisation defined within a broader mineralised envelope.
Drill results included 14.6m at 9.1g/t gold and 0.48% copper from 705m, 13m at 13g/t gold and 1.1% copper from 770m in another hole, and 43.5m at 6.1 g/t gold and 1.2% copper from 577.9m in another.
Fresh from reporting disappointing production at Lihir in PNG, where there is also a stand-off with the government on a mining licence for the Wafi-Golpu gold-copper project, Newcrest CEO Sandeep Biswas said the grades at Havieron were "unique for this region and we are excited to progress and accelerate our evaluation of this opportunity".
Newcrest is going to hit Havieron hard with the drill bit in coming quarters and reckons it could be in a positon to deliver a resource estimate by the end of this calendar year.
More importantly from a Newcrest valuation perspective, Biswas said the Havieron drill results "signal the real potential for renewal of our asset portfolio in the Paterson region (read Telfer where a big and hungry processing plant could do with some high-grade feed).
Telfer actually enjoyed an all-in sustaining margin of $US257/oz in the December quarter which was novel in itself. That was from ore grading all of 0.81 g/t and 0.15% copper. Throw in some 5-10g/t gold 0.5% copper with that lot and Telfer would once again be humming.
Meanwhile, Rio Tinto (RIO) disappointed in its December quarter report by not providing an update on exploration at its Winu copper-gold discovery where expenditure in the last year or so is clocking up over $100m.
Rio did though indicate in the quarterly – it didn't actually say anything – that Winu had been promoted to a "studies stage" ranking. Rio has been busy putting out (corporate) fires at its listed uranium subsidiary Energy Resources (ERA) while also having to backtrack from an invoice discount controversy. So maybe it was asking too much for a Winu update in the quarterly.
Rio only confirmed the Winu discovery in February last year with its annual profit report and it is assumed that the much-anticipated update on just what it has got at Winu will follow that pattern. Rio's profit report is due on February 26.
While the wait continues, the 2020 year got off to a great start for junior Paterson explorer Antipa (AZY) thanks to Rio electing to proceed with the next stage of its earn-in into the Citadel project which sits adjacent to the Winu project area.
Rio Tinto recently earned an initial 51% interest in Citadel after having sole-funded $11 million of exploration expenditure on the tenement package since October 2015. Rio is now moving on to the second stage of the earn-in agreement under which it can get to 65% by spending $14m over 5 years.
It is expected Rio Tinto will commit to a $2m exploration program for 2020, with field activities currently planned to commence in April. It makes for exciting times for Antipa which last traded at 1.3c.
Citadel already hosts a mineral resource of 63.8Mt at 0.8g/t gold and 0.2% copper for 1.6Moz of gold and 127kt copper across the Calibre and Magnum deposits. Rio must think there is something more its size out there.
Like Antipa which is also chasing a big discovery on its 100% owned ground, there are a bunch of juniors active in the Paterson - like Sipa (SRI), Encounter (ENR), Carawine (CWX) and Rumble (RTR) -that will be warmed by Rio's commitment to the Citadel project, and what is about to be announced on Winu.
Eastern States
The Eastern States are not missing out on the 2020 exploration excitement. December quarterlies by Stavely (SVY), Chalice (CHN, and a bunch of other Victorian explorers), and Alkane (ALK) have kept the flag flying.
Stavely reported new assay results from ongoing diamond drilling at its shallow and high-grade copper-gold discovery at the Thursday's Gossan prospect in western Victoria. The results confirmed the up-dip continuity of the mineralisation in the southeast of the discovery.
The company's shares got as high as $1.42 last year from a low of 15c on the strength of the first super high-grade hits at the discovery. It has drifted back to 84c since but suffice to say Stavely's executive chairman Chris Cairns could not be happier with what is unfolding.
"Ongoing drilling along the Ultramafic Contact Fault continues to deliver strong copper-gold-silver mineralisation over significant widths, including a number of narrower high-grade intervals at shallow depths in these two most recent holes – which have really firmed up our understanding of the potential of the south-eastern sector.
"As we've noted previously, widths and grades vary as the structure pinches and swells, but the consistency of the mineralisation is notable – particularly as we have now intersected mineralisation in hole SMD067, which extends the overall strike length of the discovery to around 700m. And it remains open in all directions.''
Chalice gave investors a good rev up in its quarterly report on its hunt under cover for the next Fosterville (9m ozs) its Pyramid Hill project area to the north of Bendigo.
There is a big flow of assay results to come from reconnaissance aircore drilling, and an initial diamond hole at the Karri target, one of three targets in the project area.
Judging by the ranking of the targets in the quarterly report and previous scale/geology comparisons with Fosterville/Bendigo, results from the greenfields Karri target could be one to watch in coming weeks.
Up in NSW, Alkane is another to watch as it sets out to report results on a hole-by-hole basis from last year's exciting Boda discovery at its Northern Molong porphyry project.
It is the one that returned a Cadia-style hit of 507m grading 0.48g/t gold and 0.2% copper from 211m.
A follow up diamond program (5 holes for 5,000m) got going before the end of last to test along strike to the north and south, and the downdip continuity of the mineralisation.
An established and growing gold producer in NSW, Alkane more than doubled in price to as high as 86c on last year's discovery. It put on 5c to 78.5c yesterday thanks to the combination of news from the gold arm, and building anticipation around Boda.
Finally, a shout out for Nagambie Resources (NAG).
Apart from the potential of the old pit at its namesake mine in Victoria to be part of the answer to Victoria's toxic soil problems at major infrastructure projects, which Transurban (TCL) knowns all about, the company has long been part of the hunt for the next Fosterville.
The effort is focussed on its Waranga province project area around the old Nagambie gold operations.
Toronto-listed Mawson Resources (MAW:TSX) reckons NAG could be on to something. An alliance between the pair under which Mawson will take up a 10% placement of shares in NAG has an overall value (cash and shares in Mawson) for NAG of about $3.32m
NAG shares popped 1.2c or 32% higher to 5c on the news which gets the Waranga hunt moving again, with Canadian investor interest in the progress to boot.
On that score, it can be said Canadian interest in Victoria's high-grade gold potential has soared thanks to the success at Fosterville, owned by the Toronto-listed Kirkland Lake (KL:TSX).
---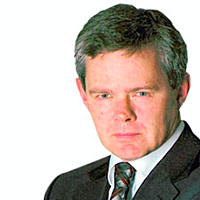 Principal
Independent Journalist
One of Australia's leading business journalists, Barry FitzGerald, highlights the issues, opportunities and challenges for small and mid-cap resources stocks, and most recently penned his column for The Australian newspaper.
Expertise