Buoyant markets boost earnings and income for LICs
---
The reporting season just ended was a good one for the listed investment company sector with most LICs reporting growth in earnings. Of the 31 LICs we cover that paid dividends during the FY2018 period, 26 reported increased earnings whilst only five reported lower earnings.  
The results reflected the strong 12 months to 30 June 2018 for both the domestic and international markets. During this period the S&P/ASX 200 Accumulation Index rose 13.0% and the MSCI World Total Return Index, AUD was up 15.3%.  
Strong earnings underpin overall LIC performance 
The strong earnings results saw 18 LICs increase their final dividends and 11 hold dividends flat. Two LICs paid lower final dividends. The LICs that largely rely on dividends from their underlying portfolios to generate profits (primarily the Australian large cap focused LICs), rather than realised and unrealised gains, all delivered earnings growth due to increased dividend income from their portfolios. This reflected increases in dividends by a number of companies including those in the healthcare and resources sectors.  
Sustainable dividends on offer in large cap LICs 
There were generally modest increases in dividends from the Australian large cap focused LICs although Australian Foundation Investment Company (ASX:AFI), Argo investments (ASX:ARG), BKI Investments (ASX:BKI) and Djerriwarrh (ASX:DJW) all paid steady final dividends. Yields across the Australian large cap focused LICs generally range from 3.5% to 4.5% and in our view dividends from this sector are mostly sustainable in the absence of a severe and prolonged market correction. Refer to our detailed tables on the report below for dividend yields on individual LICs.  
Higher yields on offer in small cap focussed LICs 
The majority of small cap focused LICs in our coverage reported higher earnings due to strong portfolio gains. Six of these LICs increased dividends, five held dividends flat and two paid lower dividends. Yields in this LIC sector are, on average, higher than those available from the large cap focused LICs. The two highest yielding LICs in our coverage both offer yields in excess of 7%, fully franked - Sandon Capital (ASX:SNC) at 7.4% and Contango Income Generator (ASX:CIE) at 7.2%. We take a closer look at these two LICs in the report below.  
An important reminder for LIC investors 
We continue to remind investors that it is important to focus on total returns from LICs, not just dividends. Our table on the following pages show the total returns for all LICs and LITs on both a portfolio basis (pre-tax NTA plus dividends) and share price plus dividends returns basis. 
Thinking about investing in LICs? 
The upcoming Listed Investment Company Showcase being hosted by the Australian Shareholders Association is a great opportunity to learn more about this growing sector and access 10 high quality managers in one place.  
More information here: (VIEW LINK)
Full Report
Access the full LMI Monthly Report from Independent Investment Research via the PDF below.
---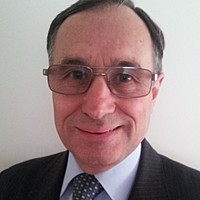 Independent Investment Research
Peter has 35 years' experience in the banking and finance industry, including 15 years as an equities analyst. Peter was a sector head in the equities research team at Morningstar with a focus on consumer and industrial companies.
Expertise