Business quality matters more than ever
---
2019 has seen share markets reach fresh highs after the Fed's about-turn in monetary policy stance in January. This shift in market expectations from rate increases and quantitative tightening amid the drawdown of late 2018 to a lower for longer scenario has played out with the Fed cutting three times since.

This move has helped extend a multi-decade decline in long-term bond rates, itself a function of structural factors like high debt burdens, ageing populations and the deflationary impacts of technology adoption. All else equal, lower interest rates, and therefore discount rates, imply higher stock valuations as we've seen year to date.
What does this lower rate scenario imply however for economies overall? It reflects a broad slowdown in economic growth and proportionately lower forecast cash flows and in fact no net elevation in valuations!

But while it is a mistake to inflate all valuations with lower rates, it is equally important to distinguish which businesses are deserving of a valuation uplift coincident with lower rates… the companies where cash flows are resilient due to structural growth.
Structural growth can be driven by significant technology shifts like cloud computing and e-commerce or demographics such as the doubling of the Chinese middle class in the next 5-10 years or indeed the affluent class increasing 6-fold in the same time period. The key feature of this growth is that it is agnostic to economic circumstances or inflation rates.
Business quality matters in this context because quality provides confidence the company won't befall disruption threats, quality helps determine which businesses will actually be positioned to benefit from these tailwinds we have identified and in the context of lower rates; quality provides conviction in the predictability of the cash flows a business will generate and therefore what it is worth.

Given the elevated prices we see today, Quality will prove key to navigating the uncertainties of 2020 and beyond. 
Stay informed in 2020
Stay up to date with my latest views. Hit the FOLLOW button below to be notified by email as soon as I publish my next wire.
This wire is part of the 'One thing investors can't ignore in 2020' series. To download the full ebook please click here.
........
Important Information: This material has been prepared by Magellan Asset Management Limited ('Magellan') for general information purposes and must not be construed as investment advice. This material does not constitute an offer or inducement to engage in an investment activity nor does it form part of any offer or invitation to purchase, sell or subscribe for in interests in any type of investment product or service. This material does not take into account your investment objectives, financial situation or particular needs. You should read and consider any relevant offer documentation applicable to any investment product or service and consider obtaining professional investment advice tailored to your specific circumstances before making any investment decision. This material and the information contained within it may not be reproduced or disclosed, in whole or in part, without the prior written consent of Magellan. Any trademarks, logos, and service marks contained herein may be the registered and unregistered trademarks of their respective owners. Nothing contained herein should be construed as granting by implication, or otherwise, any licence or right to use any trademark displayed without the written permission of the owner. Statements contained in this material that are not historical facts are based on current expectations, estimates, projections, opinions and beliefs of Magellan. Such statements involve known and unknown risks, uncertainties and other factors, and undue reliance should not be placed thereon. Additionally, this material may contain "forward-looking statements". Actual events or results or the actual performance of a Magellan financial product or service may differ materially from those reflected or contemplated in such forward-looking statements. Certain economic, market or company information contained herein has been obtained from published sources prepared by third parties. While such sources are believed to be reliable, neither Magellan or any of its respective officers or employees assumes any responsibility for the accuracy or completeness of such information. No person, including Magellan, has any responsibility to update any of the information provided in this material.
---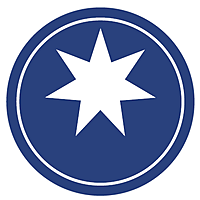 Magellan was formed in 2006 by Hamish Douglass and Chris Mackay, two of Australia's leading investment professionals. The company specialises in global equity and listed infrastructure assets.
Expertise