Calcutta 2022: Top fundies name 11 stock picks for running of the Golden Bull
---
Each November, the brightest minds in Australia's funds management get together and auction off their best stock ideas in the Annual Charity Calcutta.
The event's centrepiece is The Golden Bull, a stock-picking event run by the Australian Fund Managers Foundation (AFMA) featuring the big hitters in the local funds management community. Whilst competition is healthy, the main game is to raise valuable funds for Odyssey House and Sydney Children's Hospital.
In addition to the main event, a second stock picking competition called The Golden Calf provides a forum for emerging and undiscovered stock pickers to display their talents. In 2021 the top pick in the Golden Calf delivered an index crushing 425% return – not bad!
A rare glimpse
For decades the Annual Calcutta event has been held behind closed doors. However, with physical events near impossible, our fundies took to the internet to ensure the ongoing support for the chosen charities.
With events likely to return, the 2021/22 Calcutta may be the last time we get front row seats to the 'best ideas' of Australia's top stock pickers. And if recent form is anything to go by, last year's picks delivered a 27.6% average return; there is sure to be some cracking ideas in the 11 stock picks listed further down in this article.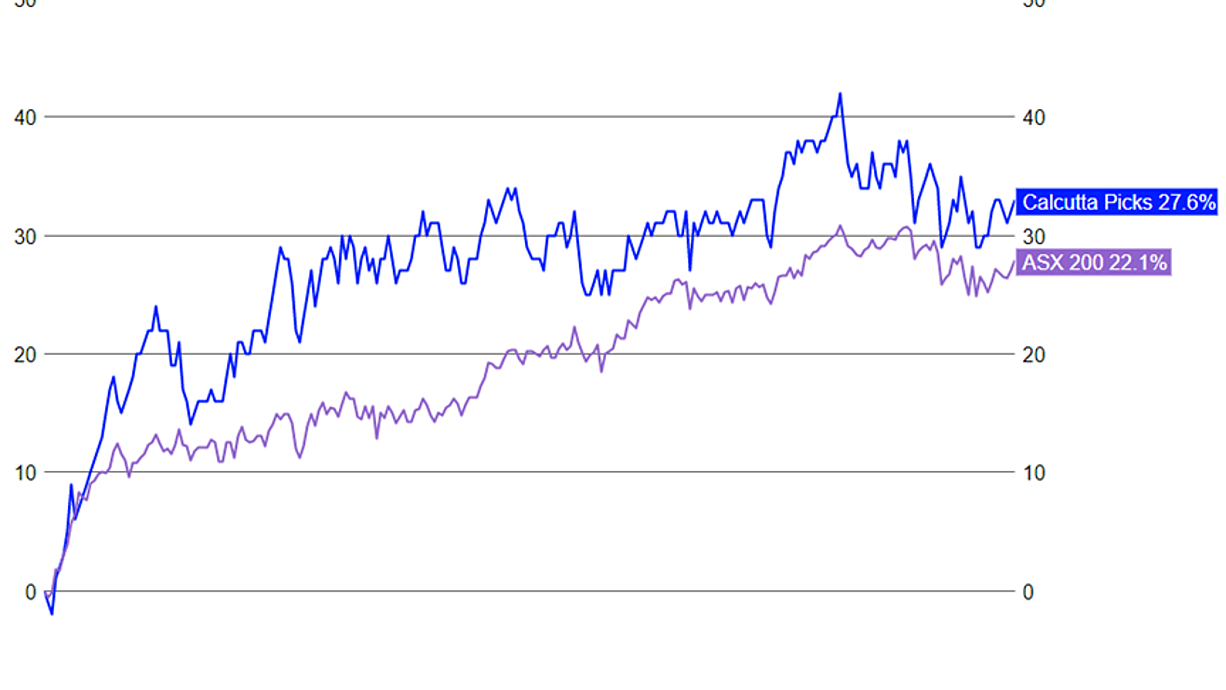 Image: Aggregate performance of 2021 Golden Bull Stocks vs ASX200 (Source: Refinitiv Datastream)
Livewire is proud to play a role in raising awareness for this worthy cause alongside other sponsors, including data provider Refinitiv and local wealth management firms E&P and Shaw and Partners.
Before we reveal the winners from the 2020/21 Calcutta and get into the picks for 2022, a quick reminder that the Golden Calf is open to all investors.
Do you think you have what it takes to outwit, outsmart and outplay the leading Fund managers?
For a limited time, you have the opportunity to select your number one stock pick and compete for the title of 2021-2022 Golden Calf winner and raise much-needed funds for AFMA's charities.
The 2020 – 2021 winners of the Great Charity Calcutta Challenge
Congratulations to Matthew Fist and Jeremy Hooper who are the winners of the Golden Bull and Golden Calf Awards for 2021.

Golden Bull Winner 2021: Matthew Fist, Firetrail Investments with Lynas Rare Earths +146.5%
Golden Calf Winner 2021: Jeremy Hooper, Macquarie Equities with Imugene +425%
Notable mentions go to Perennial's Stephen Bruce who backed up last year's win with a podium finish. And to Airlie's evergreen Matt Williams, who loves his 2021 pick so much that he has decided to run it again in the 2022 event.
As is tradition, runners for the Golden Bull are announced by one of the lead sponsors.

So, with that, I will pass the virtual microphone to Adam Woods from E&P who will introduce this year's runners and form guide.

The 11 stock picks for the 2021 - 2022 Golden Bull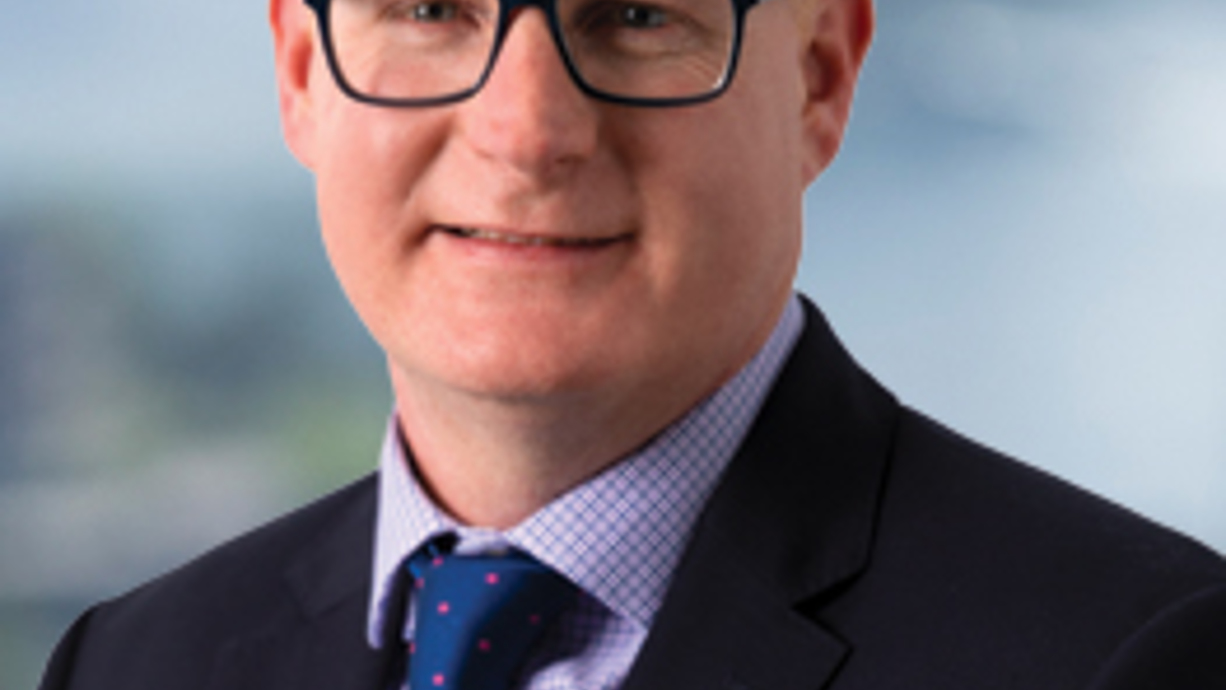 Adam Woods, Managing Director – Head of Sales Trading, E&P
What a year it's been for equity markets!
The market has had to digest vaccines, lockdowns, supply chain issues, inflation and trying to guess how Central Banks and Governments react. Through it all though, the equity market has continued to power ahead, and once again we've been shown that active stock management comes out on top over passive.
Our collective "who's who" of equity managers have smashed the index return, with two of the fourteen Calcutta selections returning over 100% during the past 12 months. Coming out on top this year is the team from Firetrail Investments, whose selection Lynas Rare Earths (LYC) returned almost 150%, knocking off the team from Perennial Value, whose selection Virgin Money UK (VUK), returned over 120%. 
Congratulations Firetrail Investments on a great selection, and what a fantastic gesture from the team to donate the entire winner's cheque back to the two great charities AFMA supports, Odyssey House, and The Sydney Children's Hospital.
Once again, the Calcutta will be a virtual event with the annual Australian Funds Manager Awards night on hold this year. But fortunately, thanks to the amazing generosity of the funds management community, we've again got a great line-up of investors who are putting their hand in their pockets to participate again this year, and help support our two great charities, who are no doubt doing it tough given the impact lockdowns have had on their usual fundraising efforts.
Now for the selections this year.
Pick #1 MA Financial Group (ASX:MAF)
First up we have the team from 1851 Capital, led by Chris Stott and Martin Hickson. What a year it's been for this new(ish) fund. The last 12 months they have returned 53%, beating the index by over 22%, taking overall outperformance since the Fund started in February last year to 43%!
The team has selected MA Financial Group (MAF) for this years Calcutta. Record funds flow into their fast-growing asset management business has driven two upgrades this year, the stock is under-owned by insto's, and under-researched from the sell-side. Add in a potential ASX300 inclusion next year and the 1851 team thinks MAF can get the chocolates this year.
Pick #2 Mineral Resources (ASX:MIN)
Fundie: Airlie Funds Management
Next up we have the team from Airlie Funds Management, led by industry legends Matt Williams and John Sevior. Airlie's Australian Share Fund has smashed their benchmark by over 11% in the last 12 months.
Last year they selected Mineral Resources (MIN), which rallied 85% and filled out the podium, and the team is sticking to its conviction with that name by selecting it again. If MIN's lithium assets traded at the lower end of comparable lithium pure-play multiples, you get a share price 30% above last. Then there's their mining services business, which should produce over $500m EBITDA this year, which you're effectively getting for free. Airlie is betting the market will realise the disconnect over the next 12 months, and if that happens, expect MIN to be near the top of the Calcutta leaderboard.
Equities
The cheapest lithium stock in the market
Pick #3 Siteminder (ASX:SDR)
Kate Howitt needs no introduction, she won the Calcutta three years ago, ironically with this year's winning stock, Lynas. Kate is known around town as a brilliant stock-picker, with the ability to pick winners early and keep backing them. She's also been a great supporter of the Calcutta over a number of years.
Education
Think slow: Kate Howitt's secret to winning the long game
Kate's selection this year is a recent IPO, Siteminder (SDR). Since listing the stock has rallied more than 30% above its IPO issue price. Kate is backing the cloud-based platform for accommodation providers and consumer bookings to explode as the re-opening kicks into another gear in 2022. Here's hoping Kate is right and we can all get out there travelling again next year! 

Pick#4 Telix Pharmaceuticals (ASX:TLX)
The Perennial Value team has form in this event, running second this year with Virgin UK (VUK), and winning the previous year with Redbubble (RBL). Those great selections are just a couple of the names that has helped their flagship large and small-cap funds to smash their respective benchmarks by around 7% over the last 12 months.
The team this year has selected Telix Pharmaceuticals (TLX), which is aiming to change the way various cancers are treated. With 17 active clinical trials, the news flow should be pretty regular, and if they prove up the effectiveness of their products, the sky is the limit and this stock should simply win!
Pick #5 De Grey Mining (ASX:DEG)
Fundie: Regal Funds Management
The team at Regal Funds Management led by Hall-of-famer Philip King is once again participating in this year's Calcutta. Regal's returns continue to be incredible. The flagship Atlantic Absolute Return fund has annualised a 28.4% return since inception 14 years ago, whilst their suite of small-cap funds has smashed their benchmarks, the most recent of which is the Regal Emerging Companies Opportunities Fund, which has returned over 93% since launching just 14 months ago!
The team has selected Gold exploration play, De Grey Mining (DEG) this year. De Grey was a penny stock at the start of 2020 but has soared to a market cap of over $1.8bn as they continue to intersect high grade Gold at their Mallina Gold Project. News-flow continues to drive this name, and the Regal team is excited about what they'll announce over the next 12 months. This name could do anything!
Pick #6 Jumbo Interactive (ASX:JIN)
Fundie: Wavestone Capital
Wavestone Capital, led by Hall-of-Famer Catherine Allfrey and Raaz Bhuyan, has been beating the market for the past 15 years. Their long and short-term performance is incredible, their Australian Share fund has returned 12% a year since inception compared to the ASX300's 9% return. Last years selection NIB Holdings returned 70%!
Managed Fund
WaveStone Australian Share Fund
Australian Shares
The team this year is selecting Jumbo Interactive (JIN) to fly over the next 12 months. The digital lottery ticket seller has solved its licensing issues for the next decade, and as jackpots get bigger and bigger, thanks to slight tweaks to the games, the Wavestone team thinks Jumbo can keep all those new customers they picked up through the lockdowns, and smash the markets earnings expectations.
Pick #7 IAG Insurance (ASX:IAG)
Fundie: Perpetual Investments
Paul Skamvougeras and the team at Perpetual has been racking up the big numbers. Last years selection, Incitec Pivot, returned over 50%, and I'm sure it was one of the stocks that helped their Concentrated Equity Fund beat its benchmark by over 10% in the last 12 months, whilst their Long/Short fund smashed its benchmark by more than 11% over the same time.
Managed Fund
Perpetual Wholesale Concentrated Equity Fund
Australian Shares
The team has selected Insurance Australia Group (IAG) this year. 2021 has been a tough year with numerous weather-related incidents taking their toll, resulting in IAG underperforming the market by 16% year to date. With a more benign 2022 predicted, the Perpetual team think IAG can bounce back hard as the market realises those premium rises are going to lead to big margins going forward.
Pick #8 Dubber (ASX:DUB)
Fundie: Charlie Lanchester
AFMA's own Chairman, Charlie Lanchester, has a rich history in the Calcutta, and is one of the events great supporters. With a string of podium placings he's due for a win. In 2019 he selected the winner Redbubble, but it was already taken and the previous year his selection, Kogan, ran a close 3rd.
Charlie has gone for a relative unknown this year, Dubber (DUB). Dubber is a leading provider of cloud-based call, voice and video recordings, using AI to help with training, compliance and dispute resolution. The business has been growing like the weeds in my backyard. Your voice is probably somewhere in a Dubber cloud already and you don't even know it!
Pick #9 Newcrest (ASX:NCM)
Fundie: Firetrail Investments
This year's winner Firetrail have certainly had a good time of it lately. In addition to the Calcutta victory, their funds have been flying. The High Conviction Fund is beating its benchmark by 8% over the last year, the Absolute Return fund is 13% ahead, and Small Cap Fund 25% in front!
Managed Fund
Firetrail Australian High Conviction Fund
Australian Shares
The team has gone for a large-cap to have a big year, Australia's biggest gold stock, Newcrest Mining (NCM). Newcrest is one of the biggest producers globally, they've eliminated all debt and have multiple growth irons in the fire. With Gold having endured a flat 12 months, possibly due to the rise of cryptocurrencies as a sexier market hedge. It's all pointing to a potentially explosive year for the Gold price, and these guys are one of the purest ways to play that on the ASX.
Pick #10 MAAS Group Holdings (ASX:MGH)
Fundie: Wilson Asset Management
One of AFMA's great supporters since its establishment has been Geoff Wilson's Wilson Asset Management. The king of LIC's flagship, WAM Capital, has outperformed the market by an unbelievable 8% a year since it began back in 1999, whilst the WAM Leaders fund has smashed its benchmark by 5% every year since it started just over 5 years ago.
This year the team is backing former Rabbitohs great Wes Maas' company, Maas Group Holdings (MGH). Wes is well on the way to building the leading construction/property development company in Australia, and after bedding down a number of acquisitions, 2022 should really start to see the true earnings of this biz come through. The WAM team thinks the 125% return since IPO is just the start!
Pick #11 Life360 (ASX:360)
My own firm E&P is also once again participating. We pride ourselves on our unconflicted research and stock picking, we've got a gun small-cap team and one of our favourites that we have selected in the Calcutta this year is Life360 (360).
The subscription-based Life360 app that tracks family members whereabouts is flying. These guys keep upgrading subscriber numbers and are on track for 24m subscribers by the end of the year. The recent lowering of fees by Google for App Subscriptions puts pressure on Apple to do the same and is a massive boost for their immediate cash flow. This stock can easily double from here.
And there you have it, eleven of the best collective minds in the market, giving you their best stock selections for the next 12 months. If history tells us anything, there's a great market-beating portfolio right there.
The Great Charity Calcutta Challenge officially launched on Monday the 22nd of November 2021 (bids close on 3 December) – Register here.
Golden Calf registrations now open
For a limited time, you have the opportunity to select your number one stock pick and compete for the title of 2021-2022 Golden Calf winner and raise much-needed funds for AFMA's charities - Find out more here.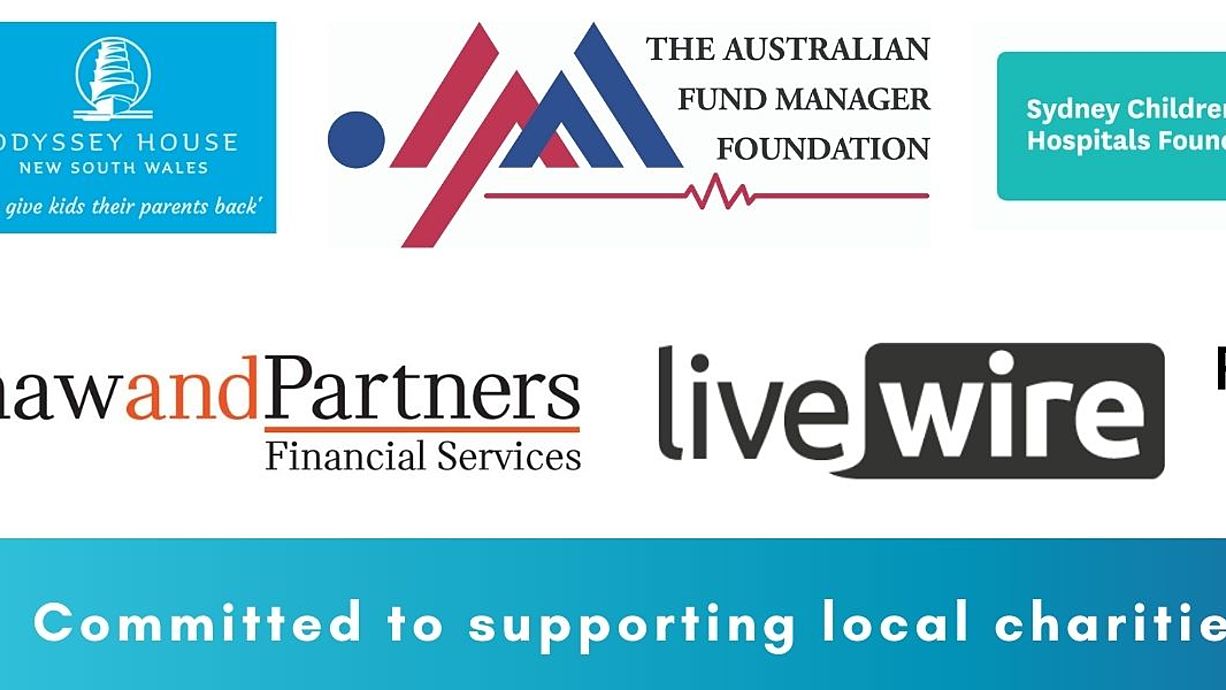 ........
Livewire gives readers access to information and educational content provided by financial services professionals and companies ("Livewire Contributors"). Livewire does not operate under an Australian financial services licence and relies on the exemption available under section 911A(2)(eb) of the Corporations Act 2001 (Cth) in respect of any advice given. Any advice on this site is general in nature and does not take into consideration your objectives, financial situation or needs. Before making a decision please consider these and any relevant Product Disclosure Statement. Livewire has commercial relationships with some Livewire Contributors.
---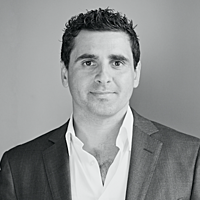 Co Founder
Livewire Markets
Livewire is Australia's #1 website for expert investment analysis. We work with leading investment professionals to deliver curated content that helps investors make confident and informed decisions. Safe investing and thanks for reading Livewire.
Expertise