Calima - major progress in the highly prospective Montney
---
With a fully permitted three well drilling programme expected to commence in December this year, Calima is set to realise significant value from its 100% held liquids rich acreage in the Montney Formation of British Columbia. Calima has made considerable progress since our October 2017 initiation report, and we have seen a significant increase in interest in the Montney, marked by increasing prices being paid for acreage.
A key event for Calima has been the consolidation of ownership of the Montney Project, with the Company now achieving 100% ownership of the 72,014 acres through the friendly takeover of the two unlisted JV partners, TMK-Montney and TSV-Montney. The resultant operational synergies and increased understanding of the Project by both Australian and Canadian markets through the simplified ownership should lead to the case where the consolidated value is greater than the sum of the parts.
Gross un-risked prospective resources of 2.1 Tcf of gas in place and 114.4 MMbbl of condensate and other natural gas liquids from 402 locations have been estimated in the initial independent resource report. This estimate is supported by the results of work in offsetting acreage, including that held by privately owned Saguaro Resources, immediately to the south-east of Calima's acreage. As of March 2018 Saguaro was producing from 60 out of 62 wells drilled to date and has seen continual improvements is well design and well economics from an initially strong base.
The rise in interest in the Montney has largely been driven by the planned and current development of new pipelines and planned LNG terminals, which will remove the bottleneck on gas transport from the region, and hence lead to significant increases in gas prices which currently trade at a US$2 discount to the Henry Hub price. In addition the development of LNG terminals will open up the Montney (which is estmated to contain ~50% of the gas reserves of Qatar) to international markets for the first time.
This interest has seen prices of over C$9,000/acre paid for undeveloped Montney acreage, with prices averaging over ~C$4,000/acre in 2018, with players including ConocoPhillips. This compares to the implied value of under C$800/acre for the Montney Project, based on the pro-forma market capitalisation following issue of the takeover consideration shares - this highlights the value thesis for Calima.
To read our update report on Calima, for which we have a base case target price of A$0.16/share, please follow the link below.
---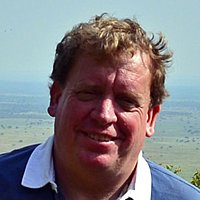 Senior Analyst
Independent Investment Research
Mark is a Senior Resources Analyst for Independent Investment Research, with a focus on junior and mid-cap listed resources stocks. With over 10 years as an analyst, following on from 17 years as a geologist, he has a good insight into the sector.
Expertise