Caltex Cruising on a Full Tank
---
Recent media reports carrying whispers of a stalking suitor forced Caltex Australia's (CTX.ASX) hand, announcing to market this morning that it had received a second indicative offer from Alimentation Couche-Tarde Inc. (ACT) priced at $34.50 per share, a $2.50 per share increase over its earlier approach. Caltex shareholders would no doubt be pleased with this week's turn of events that included a trading update yesterday detailing market share gains in the retail fuel market in the face of soft industry conditions.
ACT's bid provides the Caltex Board optionality in unlocking value for shareholders. A mooted partial sale and leaseback of some 250 core freehold sites comes at a time when investors are hungry for yield; Caltex's reputation should work to drive favourable valuations of the property portfolio and maximise the cash coming back to the company to in turn flow back to investors in one form or another. Alternatively, striking a deal at an approximate 16% premium to last close (or 24% as of trading last week) is another way to crystallise value up front for investors.
ACT's offer as it currently stands is indicative, non-binding, and conditional – there is no legally binding obligation in place to ensure a deal gets done on the current terms. Notwithstanding, Foreign Investment Review Board (FIRB) approval is required, which can largely be out of the hands of both bidder and target even with a binding deal on the table. In a recent transaction, Mengniu was given the all clear by FIRB in its pursuit of Bellamy's Australia Limited (BAL.ASX), however this was (despite a few political grumblings) a relatively straightforward process. BAL laid no claim to any nationally significant infrastructure, owned little in the way of property, and served largely as a front-end marketing business with production outsourced.
The same cannot be said of Caltex. The company has a large web of upstream assets that are key to reliable supply for wholesale customers. This Fuels and Infrastructure division accounts for roughly two thirds of the Caltex group earnings, and the transfer of ownership of these assets will likely be a key focus for FIRB. Caltex's own admission that it controls "a hard to replicate, privileged network" of assets may underpin its competitive advantage, but runs the risk of falling foul of FIRB. ACT's interest has been flagged as focused on the Convenience Retail division and so the logical step to mitigate the FIRB risk is to partner up with a local player in a joint proposal, reminiscent of the Qube Holdings/Brookfield Infrastructure consortium's bid for Asciano back in 2016.
ACT's proposal is also contingent on financing. ACT is certainly a credible bidder, having a long, successful track record as an aggregator within convenience retail and fuel, and of sufficient scale to see the deal complete. However, swallowing Caltex at an enterprise value of close to $10b is no small feat. Non-binding, indicative, conditional, and lacking finance are all attributes of a deal that we typically look to avoid, however ACT as a credible trade buyer serves to offset some of these concerns.
In the deal's favour, Caltex is a high quality brand, its business embedded in the daily lives of almost each and every Australian. A board willing to unlock value for its shareholders and an initial change of control offer may draw out other interested parties looking to capitalise on Caltex's premium brand and assets.
We also like the hefty franking credit balance. A potential special dividend was flagged under the ACT proposal, and unlocking these can mean close to an additional $4 of value delivered to the right shareholder. Similarly, ACT have already lifted their price once before, and it is certainly possible it will be raised again to get the Caltex Board across the line.
As at the time of writing, shares in Caltex are up over 12% but continue to trade at discount to ACT's cash offer. One way to think about Merger Arbitrage is an underwriting of risk that a deal falls over; the seller transfers the risk of the deal falling over to the buyer and gives away a discount to remove that risk. The focus for the buyer is to ensure they are getting enough of a return relative to the risk they are taking on.
At $33.50, and assuming a binding transaction completes around the end of March, buyers are being offered a fraction under 9% IRR to underwrite this risk. Looking back at Mengniu's binding, financed bid for Bellamy's, buyers were offered more lucrative returns for what (in our opinion) seemed to be a more straightforward transaction than the current non-binding offer for Caltex.
That is of course not to say the deal won't complete, only that the current market price of Caltex shares may not accurately reflect the risk of the deal relative to the return on offer. When either the return on offer or the embedded risk within the deal changes, so too will our assessment of fair value. At current prices, Caltex is a little too rich for us but, we'll be monitoring the situation closely. 
---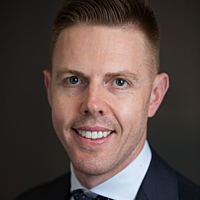 Chief Investment Officer and Managing Director
Harvest Lane Asset Management
Established by Luke and his partners in 2013, Harvest Lane seeks to generate superior, risk-adjusted returns regardless of prevailing market conditions with a particular focus on 'corporate events', including mergers and acquisitions.