Caltex Full Year Result - CTX profits slide as oil refining business under pressure
---
Caltex (CTX) posted a full year profit result which was a little ahead of market consensus and above the company's own guidance provided in December. The result was boosted most by a strong performance from its core Supply & Marketing business. Net profit rose by ~17% to $610m for the 12 months ended December 2016 but was held back by a weaker refinery business and softer margins. 
The Replacement Cost of Sales Operating Profit (RCOP) – a more closely watched profit result by analysts which presents a clearer picture of the underlying business performance – fell by 16.6% to $524m. RCOP excludes the unintended impact of the fall or rise in oil prices. 
Its core fuel Supply & Marketing division delivered a 5.5% lift in headline EBIT to $709m, which includes $29m in one-off losses. CTX partly attributed the improvement to growth in premium fuel sales (Vortex diesel up 12%, Vortex 98 up 7%) and operational efficiencies. 
In late December 2016, Woolworths announced the sale of its Australian fuel retail business to BP for A$1.785bn, which will end Woolworths' alliance with Caltex. Although the deal is subject to ACCC/FIRB approval and will take some time to complete, the loss of the Woolworths alliance for CTX is expected to result in the loss of 3.5bn litres in sales to Woolworths (~A$70-$90m or a ~10% hit to the group's underlying earnings). CTX said it "will maintain its financial discipline, deliver on supply chain efficiency improvements and pursue profitable growth." 
To make up for the potential loss of the Woolies alliance, CTX has recently purchased two fuel retailers to help fill in the supply shortfall. It agreed in Dec to pay A$324m to buy Gull New Zealand, the owner of 77 service stations which supplies ~5% of New Zealand's fuel. In Nov – when it was already known that BP was the frontrunner for Woolworths' business – CTX announced the $95m purchase of Victoria's Milemaker Petroleum (adds 46 sites to its network). 
Its Lytton Refinery business contributed just $205m to EBIT, just a third of the group's total result. While it enjoyed record production in the second half, EBIT was substantially lower than last year's $406m result partly due to a deterioration in its margins compared to FY15. In recent years, CTX decided to move away from refinery to instead import fuel from larger, more efficient and lower cost Asian operations. CTX shut its Kurnell Refinery in Sydney in 2014. 
 Caltex (CTX) said it will pay a smaller 52c final dividend to shareholders on 31 March, with an ex-dividend date of 6 March. CTX paid investors a 70c final dividend last year. Looking forward, no financial guidance was provided (as expected) ahead of a potential change to the company's operating model and end of its alliance with Woolworths. 
For more Reporting Season coverage, please visit  https://www.commsec.com.au/reportingseason
---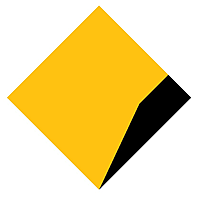 Online Stockbroker
Online Stockbroker
CommSec is Australia's leading online broker. CommSec has been committed to providing the best in online trading since 1995. CommSec helps make informed investment decisions with comprehensive market research, free live pricing and powerful...
Expertise
No areas of expertise