Can Fairfax survive without Domain?
---
We provide a trading opinion for the Fairfax (FXJ) and Domain (DHG) demerger, taking place on Thursday 16th November 2017. It is likely to be a 'wild' day, with many variables impacting investor's views on perceived 'value'. The only certainty is a level of uncertainty. We have made a first attempt to draw a line in the sand, and would Buy DHG up to $2.60 and Buy FXJ post demerger up to $0.62. 
We assume FXJ excluding its 60% shareholding in DHG is worth $0.35 from SOP valuation, and its 60% interest in DHG worth $0.27 after applying a 30% holding discount.
Our valuation of FXJ pre-merger has been $1.27 (average consensus c.$1.10 PT) and FXJ today is trading at $1.08.  Approximately c.70% of our valuation has been attributable to DHG (assuming normal property listing levels).  This equates to a DHG per share valuation of $3.60 today.
Between $2.20 and $2.60 per share, DHG trades on a 2018 PER of 25.9x to 30.6x. Today, REA trades at 35.0x PER (2018).  We believe that this range is reasonable and potentially undervalues DHG's assets.  Our key reason for this is that we are at a cyclical low for property listings in Australia today (although some recent improvement has occurred of late).  With improved listings volumes to normal market levels, coupled with c.20% price increases on premium listings, along with improved depth penetration and improvement in additional segments/States, the high operating leverage effect means that DHG's EBITDA could reach c.$200m in 2020e.
Based on our prior valuation ($1.27), our FXJ Demerger valuation (ex-Domain's 60%) is c.$0.37.  Remaining segments include: Metro Media, Life Media & Events, Digital Ventures, Stan, Regional Newspapers, Radio and NZ.  Potentially, we could be undervaluing FXJ's assets (excluding DHG) with the likely changes in Australian media ownership laws and associated M&A activity.  Further, we are not giving FXJ the benefit of the doubt that they could be successful in monetising additional verticals from its editorial content such as cars, food, baby, among others (limited progress to date, based on newsflow).
FXJ's core problem (excluding DHG) is the high fixed overheads of its print publishing assets (Metro Media and Regional Newspapers).  FXJ earlier this year announced that they are planning to cut c.$30m in Metro Media costs, enabling earnings stability over the next 2-years.  No specific comment has occurred with regards to its regional media operations, albeit cost-outs are on-going.  Based on recent past, we have been surprised by management's ability to control publishing costs in the wake of c.10% decline per annum in revenues.  Stabilisation of revenues to a decline of low single digits would be a welcome relief, but no signs of that appear on the immediate horizon.
---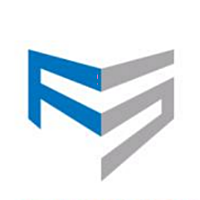 Providing investment strategies, research and ideas to institutional and professional investors since 1991, with a primary focus on emerging Australian companies.
Expertise