Can gold stop a speeding train
---
Can gold stop a speeding train? I think not. I am of course speaking in relation to CBA and in some respect the banking sector as a whole. Recently, after much deliberation, Shawn Hickman of Market Matters and I made a wager for a steak lunch. My champion CBA, his NCM, the winner, whichever increases the most (or falls the least) on a percentage basis from the 6/11/14 up until the 30/1/15. Although I do agree last year NCM outperformed CBA, I believe the market is now a different beast. The markets continued thirst for yield is caused by two major factors, frequent income and a lowered risk tolerance, both of which are accommodated for by CBA. This, when combined with my view of a market rally up until the middle of January next year (CBA being a much larger percentage of the index) leads me to believe I will be chewing on very juicy steak courtesy of Shawn Hickman from Market Matters.
---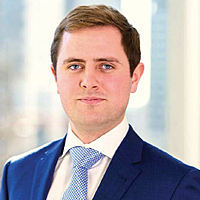 Private Wealth Adviser
Shaw and Partners
As a Private Wealth Adviser, Karl focuses on holistic portfolio solutions for clients. This encompasses portfolio construction by diversifying across large cap Australian blue chip companies with proven earnings power and quality management...
Expertise
No areas of expertise