Canada Cuts Interest Rates, Is Australia Next?
---
We watch the Canadian economy very closely, despite being on the other side of the world. Canada is still a member of the Commonwealth, like Australia and it also has a very similar economic composition. Both Canada and Australia have similar sized economies as measured by Gross Domestic Product (GDP). Our currencies are near parity and the direction of interest rates is usually also similar, although Canada's rates have recently been much lower than that of Australia. The slowdown in commodity prices is hurting both countries. Both economies will do whatever it takes to avoid a recession. Australia has not experienced a recession for a very long time, much longer than Canada, which combined with higher cash rates suggest that the Reserve Bank in Australia might be even more desperate to cut rates. Read more, (VIEW LINK)
---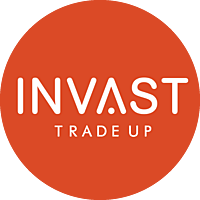 Invast Financial Services
Comprising some of the most distinguished multi-asset investment experts in the industry, the Invast Investment Committee is at the heart of our Research and Analysis offering. Our 24 hour Research Team is constantly analyzing global markets...
Expertise
No areas of expertise