Carbine Resources: Production on the horizion
---
Carbine has come a long way in the past 12 months as they completed an impressive PFS, agreed offtake terms for their copper sulphate and pyrite production as well as a new major shareholder joined the register (GR Engineering - completed the PFS). However there is no slowdown in the year ahead as a DFS will be released by the middle of the year and an announcements regarding project financing and a decision to mine will follow (TSI estimate - 2H16) before production commences next year. We value Carbine at $0.40 per share, however believe this valuation could increase up to $0.58 per share provided there is relief on the state royalty and the mine life is extended to 10 years (TSI assumption - 7yrs).
---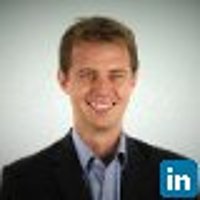 Director
TheSophisticatedInvestor.com.au
Adam is the Founder and Principal of thesophisticatedinvestor.com.au (TSI Capital). TSI provides equity analysis of listed companies, however, is different from traditional providers as TSI presents its analysis in a video format. This includes...
Expertise
No areas of expertise