Carbine Resources: Strategic management change
---
Carbine has announced significant additions to their executive management team that will drive the development of Mount Morgan gold/copper tailings re-treatment project through final feasibility, construction and first production. The key changes include Tony James as Managing Director, John Fitzgerald as Non-Executive Chairman, Graham Brock as Non-Executive Director and Chris Newman as Geology Manager. Analyst Comment: We believe this announcement should give the market, particularly institutional investors, confidence that Mount Morgan will not only become a gold producer by mid-2017 but will also be one of Australia's lowest cost gold producers (US$234 / oz Eq). Valuation: We maintain our valuation for Carbine at $0.40 per share, however believe this valuation could increase up to $0.58 per share provided there is relief on the state royalty and the mine life is extended to 10 years.
---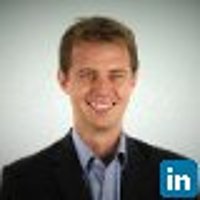 Director
TheSophisticatedInvestor.com.au
Adam is the Founder and Principal of thesophisticatedinvestor.com.au (TSI Capital). TSI provides equity analysis of listed companies, however, is different from traditional providers as TSI presents its analysis in a video format. This includes...
Expertise
No areas of expertise