Cassini Resources: Succoth Drilling Results - Interwith with management & analyst comment
---
Whilst the grade was slightly lower than what the market might have hoped for, overall we were encouraged by the result as they reinforced our belief that Succoth is shaping up as a large copper deposit (continuous body extending over 1,000m down plunge). Furthermore, when the combined project (Nebo-Babel & Succoth) is taken into account, Cassini is potentially building a significant base metal camp with numerous large tonnage deposits, which could service a centralised facility for +20 years. The high grade intercept (0.07m @ 14.1% Cu with 1.8g/t of Au + Pt + Pd) whilst narrow, also highlights that there remains potential for a significant massive sulphide discovery in the future. We look forward to further information regarding the down-hole EM survey that will test for potential off-hole conductors as well as results from the drill program at the Esagila Prospect in the near future. We maintain our valuation for Cassini of between $0.20 (4Mtpa operation) and $0.24 (staged production option). We conducted an interview with Managing Director, Richard Bevan to further discuss the results.
---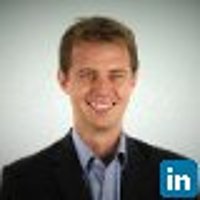 Director
TheSophisticatedInvestor.com.au
Adam is the Founder and Principal of thesophisticatedinvestor.com.au (TSI Capital). TSI provides equity analysis of listed companies, however, is different from traditional providers as TSI presents its analysis in a video format. This includes...
Expertise
No areas of expertise