Catherine Allfrey: Look over the horizon
---
In Australia we're fortunate to have some very talented women in funds management. Catherine Allfrey is one of them. After a chance encounter at a Wesfarmers event in the late 90s, Catherine was recruited to Colonial First State by Greg Perry – a true 'Master of the Market'.
This time working with Perry helped to shape her investment philosophy, which seeks to identify those companies that can grow their earnings at a rate higher than GDP. Catherine formed Wavestone Capital in 2006 with her business partners Ian Harding and Graeme Burke with Raaz Bhuyan joining 2014. Today Wavestone manages ~$4.8 billion for institutions and retail clients. 
In this video, Catherine discusses the attributes of companies with superior DNA, shares her view on sectors experiencing tailwinds and explains how she is working to bring more women to investing in Australia.
Key Points
Bringing more women to funds management in Australia
The concept of GDP plus and learning from one of the true Market Masters
The concept of superior corporate DNA and some of the attributes that set the best companies apart from the rest
Why Macquarie group has superior DNA and Catherine's impressions of the recently announced capital raising
Sectors that are experiencing tailwinds in the Australian market
The investment lessons that Catherine will pass on to her three children 
"We've seen quite a few examples where stocks have been priced as they're growth stocks and then they've reminded everyone that actually they're cyclicals." 
An extended, audio-only version of this podcast is available here.

Transcript to come shortly....
More information
Hit the 'follow' button in my profile to stay up to date with my latest interviews. For more information about Wavestone Capital please send your enquiry via the 'contact' button below.
---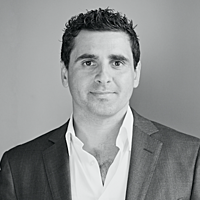 Co Founder
Livewire Markets
Livewire is Australia's #1 website for expert investment analysis. We work with leading investment professionals to deliver curated content that helps investors make confident and informed decisions. Safe investing and thanks for reading Livewire.
Expertise