Celebrate, speculate, extrapolate: Diggers 2020 will have it all – except punters from the East
---
After a bumper year, the Goldfields air is thick with anticipation, if not planes. A "potential show-stopper" from Chalice and Greatland on finding gold in the Pilbara among the must-sees, while Bellevue is sure to be viewed through the M&A lens.
Next week's Diggers & Dealers bash beneath Kalgoorlie's big blue sky will be a more sedate affair than usual. That's a pity because there is lots for the annual gathering of mining and finance-types to celebrate.
The Eastern State's bloc of regular attendees at the three-day conference is trapped back home because of COVID-19, so it is case of them putting out the rubbish and feeding the cat rather than being free to enjoy a Kalgoorlie kebab at 3am.
But those with an Eastern States address do get to watch the 54 presentations virtually, and for nix. There is perverse delight for them too in knowing that unlike the COVID-free mob at D & D, they won't be suffering the effects of what went down at Kalgoorlie's watering holes the night before.
Discoveries, and the implications of the $16 billion marriage of the Golden Mile pair of Northern Star and Saracen, are set to be the key themes to be discussed by the impressive roll up of 1,850 essentially WA-only delegates.
After years of the industry (and investors) worrying about the rate of discoveries, this year's D & D has lots on offer in terms of updates on the rash of finds notched up in recent times across gold, copper-gold and nickel.
Back-to-back presentations from Northern Star's Bill Beament and Saracen's Raleigh Finlayson in the morning session on day one will, somewhat suitably, get everyone thinking big.
DISCOVERY:
Expect one of the most watched and listened-to discovery presentations being that from Callum Baxter, chief technical officer of the London-listed Greatland Gold, on Monday after lunch.
Newcrest is farming in to Greatland's exciting Havieron gold-copper discovery in WA's Paterson province where Havieron, and Rio Tinto's Winu discovery, prompted a mighty land rush. Baxter's presentation will give the other Paterson players a better idea of how to find the next Havieron.
Talking about Newcrest, Newcrest CEO Sandeep Biswas is not down as a speaker despite leading our biggest gold producer. And as for Rio's departing CEO, JS Jacques, the conference program does not run to a session on the importance of indigenous engagement.
Legend Mining's Mark Wilson can be relied on to come up with something interesting for his Tuesday afternoon presentation on the Mawson nickel-copper discovery in the Fraser Range. He will be followed later in the day by a potential show-stopper from Alex Dorsch, managing director of Chalice.
Chalice has grown to a market cap of $850 million on the strength of its Julimar PGE-nickel-copper discovery on Perth's doorstep where seven drilling rigs continue to whirr away to add to the story of what is already considered a Tier 1 candidate.
The final day on Wednesday is also rich in discovery updates. De Grey boss Glenn Jardine speaks just before lunch. De Grey now has a $1.6 billion market cap thanks to its Hemi gold discovery in the Pilbara, which gets talked about as a 5-10Moz game-changer for the region.
Later in the day, Nic Earner from Alkane will chance his arm presenting to the weary delegates on the exciting Boda gold-copper discovery in NSW. Alkane has been a bit quiet on Boda, with the market hanging out for an update on a high-grade zone core that could underpin a large-scale development.
M & A:
Bellevue Gold could well have been included in the above discovery section thanks to on-going exploration success at its namesake high-grade gold project near Leinster. But the Northern Star-Saracen merger has put it in the spotlight as a potential takeover target.
Bellevue boss Steve Parsons presents to the conference after lunch on the Wednesday, when he can be expected to put some more colour around this week's news on the discovery of another high-grade lode called Armand (4.6m at 13.8g/t gold).
Drilling continues with a view to including Armand in Bellevue's next resource update, remembering that the current 2.3Moz resource grading 10g/t was put together in under 24 months.
More than 20 analysts and investors will be hosted at the site before the conference kicks off so it will be interesting to see how Bellevue performs ahead of Parsons' presentation.
The assumption is that there will be lots of chatter on the dusty tour bus out to the project about the implications for Bellevue from the Northern Star-Saracen merger.
A feature of the Northern Star-Saracen merger is it creates a regional processing powerhouse by bringing together Saracen's Thunderbox operation with Northern Star's Jundee, and its currently idled Bronzewing.
On a combined base, that represents 5.5mtpa of processing capacity, increasing to 8.5mtpa in FY2022. One of the key selling points of the merger is the benefits to flow from having the "right ore going to the best mill".
Bellevue doesn't have a mill but it does have the right ore (higher grade) which is very truckable to the regionally close Bronzewing and Thunderbox. To some, one of the first moves of the merged group should be to take out Bellevue.
Such a move won't necessarily add to the targeted 600,000oz of annual regional production from Jundee, Thunderbox and Bronzewing. But including Bellevue's high-grade ore in the mix would certainly enhance overall margins.
Last year, Parsons collected D & D's "Best Emerging Company" award at the conference. It remains to be seen if he has a shot at picking up the Mining Award on a successful stand-alone development at Bellevue, or if the company gets swallowed first.
Having said that, speculation that Silver Lake has Bellevue in its sights continues. So if Bellevue does get knocked off, it could well be in a contested battle. And investors love a good fight.
Bellevue last traded at $1.10 for a market cap of $945m. It was a penny dreadful 24 months ago, such is the power of the drill bit to create value.
ESTRELLA:
Estrella - the explorer, not the Spanish beer – has just found out about the power of the drill bit.
Its shares rocketed 464% to 7.9c on Thursday after the company announced a 2.9m hit of likely high-grade nickel-copper mineralisation at its Carr Boyd project 80km north of Kalgoorlie.
No assays yet, but in the finest of traditions, the drill core is to be showcased at D & D.
Carr Boyd was part of the Poseidon nickel boom in the 1960s with the original discovery going on to produce 210,000t of ore grading 1.44% nickel and 0.46% copper before WMC brought down the shutters in the late 1970s.
Estrella's hit doesn't mean it has a new project on its hands. But there was enough talk among people who know about these things to say that it does look to have an interesting discovery on its hands, one certainly worth following up by the small cap company. 
Not already a Livewire member?

Sign up today to get free access to investment ideas and strategies from Australia's leading investors. Enjoy this wire? Hit the 'like' button to let us know.
---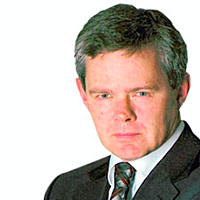 Principal
Independent Journalist
One of Australia's leading business journalists, Barry FitzGerald, highlights the issues, opportunities and challenges for small and mid-cap resources stocks, and most recently penned his column for The Australian newspaper.
Expertise