Central banks can ignore inflation but corporates can't ignore rising costs
---
The local market delivered a negative day on decent turnover. It's the fifth consecutive week without a double-digit billion-dollar turnover day, but today was a day of two halves. Bashing in the first half on every sector, then buying in the second half in healthcare and retail recovered a fair proportion of the losses. Solid retail sales data helped to turn the tide on retail, while a US-dollar bounce got the currency trade going in healthcare. Tech and energy were the hardest hit, while healthcare and industrials were the best sectors. Gold still remains the safety, inflation and currency hedge.
The US market tends to underperform after option expiry due to extreme positive option bets in the market with rising leverage. Margin lending growth has hit a 20-year high while volatility is fading to near decade-low levels. 
Low turnover moves in the market can be exaggerated. When you add extreme leverage, options and buybacks in crowded trades, it could get ugly when the music stops. 
US reporting season continues to raise inflation risk while US Fed comments are starting to contradict on inflation and what they will do. The pandemic keeps rising despite vaccine rollouts, while governments are losing the battle to get the public vaccinated as more side effects start to play out. Double variants are spreading and the worry is the efficacy is much lower, while infection and death rates re much higher. Even the most optimistic person expecting rolling annual vaccine shots looks the most likely scenario, as the majority of the world will not be vaccinated well into 2022.
The economic and property debt bubble and market leverage bubble means that central banks can never raise rates. They just have to keep ignoring it till it hits them in the face. Central banks will keep printing money to control yield and that will continue to debase the currency and make inflation even higher. That is why they have a core inflation measure that has been fine-tuned and adjusted over decades to never go up. But the supply side shocks and currency debasement are creating an environment where inflation could spike while Central Banks keep yield suppressed. 
It is going to get very messy before the real recovery starts. Markets are ignoring reality and accepting fantasy from central banks. Since the dawn of time, solving debt with more debt has never worked…but this time it is supposedly different? Time will tell.
Comments on US market last close
The US market fell from the start and faded through the day. We may be moving into the quarter-end asset allocation move after option expiry weak period. RUSSEL -1.96%, NASDAQ -0.92%, DOW -0.75% and S&P -0.68%. Bond yields pulled back and USD moved higher. Oil and Copper down Gold higher. VIX starting to move higher from multi-year lows. Utilities and Gold were the best performers while Energy and Banks were the worst. Netflix reported after market and was down 11% on subscriber growth slowing. Opening up and more competition likely problems. The usual cycle of asset allocation post option expiry runs negative for a week. US reporting season was set up for massive beats and misses like Netflix and price rises like Coca Cola will test that sentiment.
Full SUNSET STRIP report with end of day market stats are on the attached link.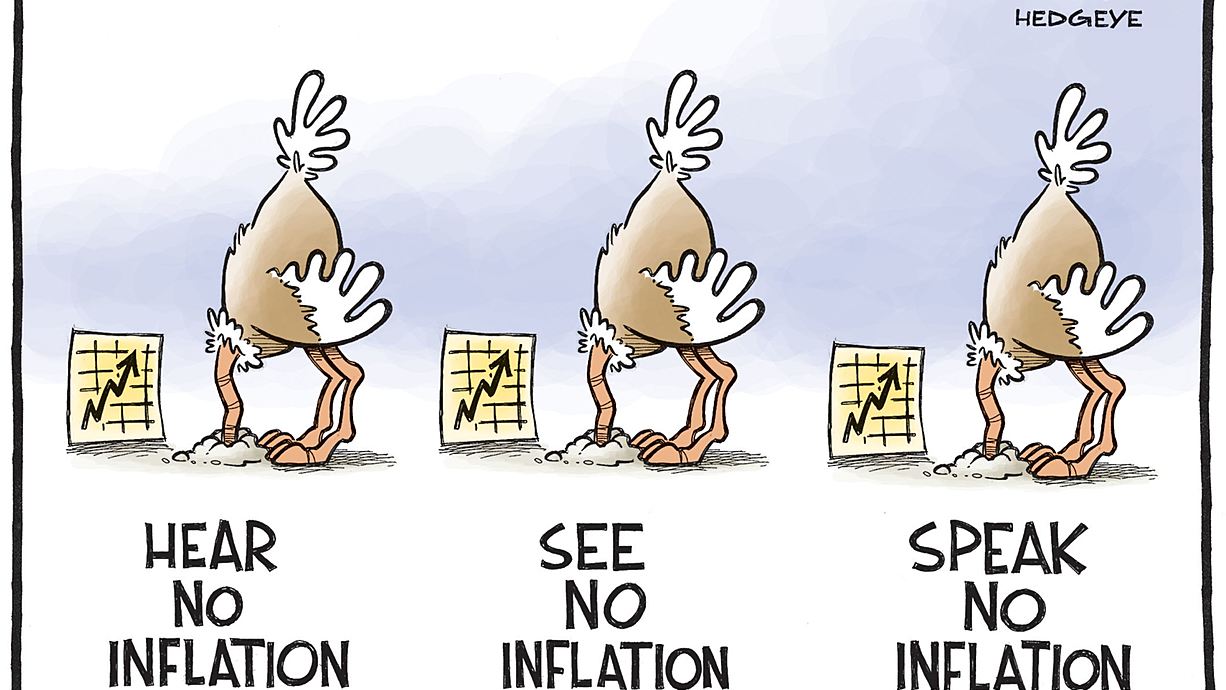 Not already a Livewire member?
Sign up today to get free access to investment ideas and strategies from Australia's leading investors.
........
Deep Data Analytics provides this financial advice as an honest and reasonable opinion held at a point in time about an investment's risk profile and merit and the information is provided by the Deep Data Analytics in good faith. The views of the adviser(s) do not necessarily reflect the views of the AFS Licensee. Deep Data Analytics has no obligation to update the opinion unless Deep Data Analytics is currently contracted to provide such an updated opinion. Deep Data Analytics does not warrant the accuracy of any information it sources from others. All statements as to future matters are not guaranteed to be accurate and any statements as to past performance do not represent future performance. Assessment of risk can be subjective. Portfolios of equity investments need to be well diversified and the risk appropriate for the investor. Equity investments in listed or unlisted companies yet to achieve a profit or with an equity value less than $50 million should collectively be a small component of a balanced portfolio, with smaller individual investment sizes than otherwise. Investors are responsible for their own investment decisions, unless a contract stipulates otherwise. Deep Data Analytics does not stand behind the capital value or performance of any investment. Subject to any terms implied by law and which cannot be excluded, Deep Data Analytics shall not be liable for any errors, omissions, defects or misrepresentations in the information (including by reasons of negligence, negligent misstatement or otherwise) or for any loss or damage (whether direct or indirect) suffered by persons who use or rely on the information. If any law prohibits the exclusion of such liability, Deep Data Analytics limits its liability to the re-supply of the Information, provided that such limitation is permitted by law and is fair and reasonable. Copyright © Deep Data Analytics. All rights reserved. This material is proprietary to Deep Data Analytics and may not be disclosed to third parties. Any unauthorized use, duplication or disclosure of this document is prohibited. The content has been approved for distribution by Deep Data Analytics (ABN 67 159 532 213 AFS Representative No. 1282992) which is a corporate approved representative of BR Securities (ABN 92 168 734 530 and holder of AFSL No. 456663). Deep Data Analytics is the business name of ABN 67 159 532 213.