Central banks love repeating failed strategies…get ready to do the twist again!
---
Local market started strong positive on US lead but lost the momentum and faded to finish a positive day. It was the same old story in recent weeks. Rising USD and bond yields taking the steam off historically stretched markets. Growth to value rotation continues to play out with Resources and Banks doing the heavy lifting while Tech and Health Care on the slide. Do not blame the bond market. It is not the cause of the problem, it is merely the side effect of greed and economic cycle manipulation coming back to bite democracy. Capitalism is a great model but it is a knife that cuts both ways. Every action has an equal and opposite reaction. Cost inflation is coming and Central Banks are about to lose control. Currency war is the canary in the coal mine. In order to save the economy from falling into double dip recession, US is moving into endless money printing and stagflation. Cost reflation is the limiting factor for endless money printing. US Fed is already preparing the market for inflation numbers above 3%. Bond market is flagging bond yields above 2%. Risk management is a lost art that is coming back into fashion like a 90's fashion icon. US Fed may fall back to do the twist again (i.e. sell short dated and buy long dated treasuries). Central banks love repeating failed strategies. Stay long gold as real rates collapse with rising inflation leading to twist and negative real rates.
US market went against the trend last week and that was mainly due to the buybacks in play. Cheap debt in stagflation is not driving capex for growth but buybacks and dividends. It is the classic trickle up asset price pump that has been the hall mark of Global Central Banks in the last few years…but don't tell anyone!
Growth to value rotation is reaching an interesting point in the cycle. Russell outperformance over S&P 500 is higher than NASDAQ performance over S&P 500. History does not play out well after that as reflation bites. May be this time it is different? May be not…time will tell.
Comments on US market last close
US market started strong negative and finished strong positive. The day started with big beat on nonfarm payrolls...almost all of it came from hospitality sector on reopening. That drove bond yields to 1.61% and pushed up USD and took equities down. But at lunchtime fresh money came at bonds and equities through machine like approach to finish the week on a positive note. Bond yields finished slightly higher. Copper and Oil moved higher despite USD moving higher and hitting all commodity currencies. The non correlated moves in all markets suggest there were a lot of shorts being covered in all markets before the weekend. All sectors were green with reflation sectors like Energy and Staples lead Retail and Property were laggards. Rising cost of building materials and borrowing is taking the steam out of US housing market. It is clear that inflation is going to rise faster than expected and bond yields will chase while Central Banks won't move and likely twist to control yields. China flagged growth and reform to new world but the West are not doing that. Quarterly checks are likely outcome in stagflation in the US.
Remain nimble, contrarian and cautiously pragmatic with elevated global macro risks!!! Buckle up...it's going to get bumpy!!!
Full SUNSET STRIP report with end of day market stats are on the attached link.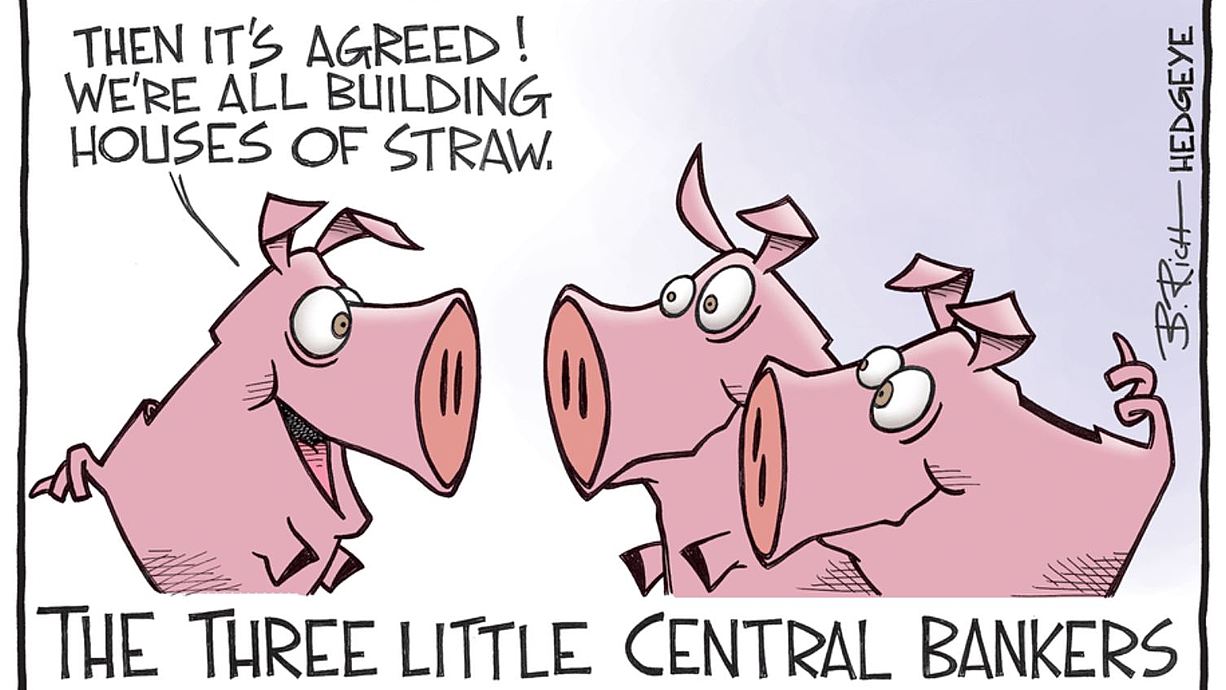 ........
Deep Data Analytics provides this financial advice as an honest and reasonable opinion held at a point in time about an investment's risk profile and merit and the information is provided by the Deep Data Analytics in good faith. The views of the adviser(s) do not necessarily reflect the views of the AFS Licensee. Deep Data Analytics has no obligation to update the opinion unless Deep Data Analytics is currently contracted to provide such an updated opinion. Deep Data Analytics does not warrant the accuracy of any information it sources from others. All statements as to future matters are not guaranteed to be accurate and any statements as to past performance do not represent future performance. Assessment of risk can be subjective. Portfolios of equity investments need to be well diversified and the risk appropriate for the investor. Equity investments in listed or unlisted companies yet to achieve a profit or with an equity value less than $50 million should collectively be a small component of a balanced portfolio, with smaller individual investment sizes than otherwise. Investors are responsible for their own investment decisions, unless a contract stipulates otherwise. Deep Data Analytics does not stand behind the capital value or performance of any investment. Subject to any terms implied by law and which cannot be excluded, Deep Data Analytics shall not be liable for any errors, omissions, defects or misrepresentations in the information (including by reasons of negligence, negligent misstatement or otherwise) or for any loss or damage (whether direct or indirect) suffered by persons who use or rely on the information. If any law prohibits the exclusion of such liability, Deep Data Analytics limits its liability to the re-supply of the Information, provided that such limitation is permitted by law and is fair and reasonable. Copyright © Deep Data Analytics. All rights reserved. This material is proprietary to Deep Data Analytics and may not be disclosed to third parties. Any unauthorized use, duplication or disclosure of this document is prohibited. The content has been approved for distribution by Deep Data Analytics (ABN 67 159 532 213 AFS Representative No. 1282992) which is a corporate approved representative of BR Securities (ABN 92 168 734 530 and holder of AFSL No. 456663). Deep Data Analytics is the business name of ABN 67 159 532 213.