Central Banks need to think more like Bankers (and less like econometricians)
---
Under Classical Economic theory, interest rates were assumed to balance out savings and investment, with the demand for investment coming from businesses, which would in turn be priced up to the marginal productivity of the capital employed with Banks as the intermediaries. Today, however, that role is to a large extent provided by capital markets and while short term interest rates are obviously the fundamental driver of those capital markets, the real economic impact of changes in short rates is now felt by the consumer, rather than the producer. This is because for the last 100 years or so, consumer credit has essentially transformed the equation to be not about more or less saving by consumers, but more or less dis-saving, in other words more or less borrowing by consumers.
When consumer borrowing takes the form of hire purchase or consumer credit, or even credit cards, changes in rates are often relatively modest in their impact; the rates made be fully fixed for the lifetime of the purchase, which of course includes paying down the capital as well as the interest, or the consumer is running some sort of 'spread' for ultra cheap financing and getting a return on their cash elsewhere. Car finance is an obvious example, where ultra cheap financing has been a key driver of sales. Even with Credit cards the effect is modest as a 1% change in the cost of a credit card at 30% APR isn't making much of a difference.
The real problem of course is household mortgages, which have exploded in western economies over the last 30 years thanks to deregulation and, quite frankly, the 30 year bull market in fixed income assets that has not only increased the asset value of the 'income bearing asset' that is housing (here income is the rent you would otherwise pay/receive) but also sucked in huge amounts of savings capital due to the relative taxation advantages and the almost unique ability of housing to allow households to run a form of carry trade with leverage.
To be more accurate, the problem is not household mortgages, the problem is that the Central banks and their economic models do not take proper account of household balance sheets when assessing the impact of changes in interest rates. A country with large amounts of housing 'wealth', like the UK or Australia, is far more vulnerable than it was in the past if that asset value is based on a large amount of floating rate debt. Looking at long term data and correlations between interest rates and expenditure (as they do) is a classic case of what used to be known as 'Physics envy', the belief that economics is a stable system. Not only is it more biology than physics, but the Central Banks have group think and all 'move' at the same time - effectively in line with the Fed, where crucially the Fed is looking at a mortgage book that is 95% long term fixed.
Back in the 1990s, stock analysts and investors developed/adopted a valuation metric known as EV/EBITDA, where EV stood for Enterprise Value and EBITDA for Earnings Before Interest, Tax and Depreciation. The idea being to look at the overall size of the Balance Sheet, EV being Equity plus net Debt, versus the income available to support that balance sheet. Increasing debt was OK, so long as it increased income sufficient to support that debt (the classical economics approach). The biggest risk to a company therefore was twofold; if that debt was not productive and/or if Interest or tax rates changed. Apply that now to the household sector in Australia or the UK; debt has been increased, mainly these days to fund consumption elsewhere so there is not a likely rise in income on the other side of the equation. Meanwhile both taxes and now interest rates are rising, thanks to bad policy inspired by the bad economic models that don't take account of the balance sheets of households, while other claims on disposable income from essentials like heating and eating are soaring thanks largely to the idiocies of the policies inspired by the Global Green Leap Forward.
If the UK and Australian households were quoted as listed securities, on an EV/EBITDA basis far too many would be an outright sell.

........
This publication has been prepared by Market Thinking Ltd and Toscafund HK to provide you with general information purposes only. It is not intended to take the place of independent professional advice and you should consider the appropriateness of this general information in light of your own financial situation, objectives and needs before making a decision on how to proceed. Market Thinking Ltd and Toscafund HK; their directors; authorised representatives; employees; or agents; do not make any representation or warranty as to the reliability, currency, accuracy, or completeness of this document and to the fullest extent permitted by law, disclaim all liability and responsibility arising in any way (including negligence) for errors in, or omissions from, this document or advice. © Copyright Market Thinking Ltd
---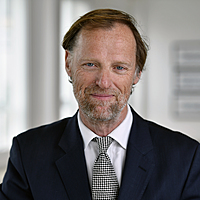 Chief Investment Officer / Managing Director and Founder
Toscafund HK Limited and Market Thinking Limited
Mark Tinker is Chief Investment Officer and Managing Director of Toscafund HK Limited, part of Toscafund Asset Management LLP, a London based specialist Asset Management and Investment firm with around USD 5bn in assets. He is also the Founder of...
Expertise