Centuria Capital : still good value on offer
---
Centuria Capital (CNI) provided a market update last week continuing the good news shareholders have been receiving lately, although the market hasn't noticed with the share price barely moving. In the December half-year the company reported an 87% increase in underlying earnings to $5.4m and after divesting problem assets has emerged as a more clearly defined business focused on property funds management and insurance bonds. Performance fees in its property funds management business, and the statutory reporting requirements of its insurance operations, make the task of determining its ongoing profitability and its financial accounts somewhat opaque. Nevertheless we estimate the company can earn a "normalized" 10c per share this year and pay a 4c dividend. The company continues to modestly buy back shares at current prices, and with $23m cash on the balance sheet, this represents an intelligent use of capital. The shares have performed well and remain near their 52-week high, but still represent good value in the current market. The likelihood of a continuing strong commercial property market offers the potential to earn further performance fees.
---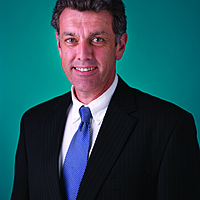 Fund Manager
Founder, Ganes Capital Management
Portfolio Manager and co-founder of Ganes Capital Management, a Brisbane based boutique fund manager. Ganes is the investment manager for the Ganes Focused Value Fund and Ganes Value Growth Fund as well as mandates for high net worth individuals....
Expertise
No areas of expertise