Chalice chief says Perth palladium find 'truly globally significant'
---
Plus, Northern Star's Bill Beament says his stock is a 'screaming buy in the $14s' and Kairos steps up the hunt for a Hemi of its own
The market cap of Chalice Gold has just sailed through the $1 billion mark (fully diluted) as enthusiasm builds around the world-scale potential of its Julimar PGE-nickel-copper-cobalt discovery just 70km from Perth.
The stock's remarkable journey from 15c at the time of the discovery in March to $3.25 in Thursday's market – up 6c on the day – makes it a 22 bagger, if you don't mind.
Thursday's kick in an otherwise tough day for the mining sector came on the heels of a presentation on Wednesday by Chalice MD Alex Dorsch whose youthfulness seems to grow in line with Chalice's growing market cap.
Dorsch was presenting at the annual Resources Rising Stars Gold Coast conference, split as it was this year because of COVID-19 into hubs in the Gold Coast and Perth where Dorsch was speaking, and a webinar "hub".
It was high-energy stuff from Dorsch, who was out to convince his audience that Julimar and the broader search area was in its infancy.
"We really are in the realms of something that is truly globally significant. This will go down as one of the most significant discoveries in Australia's recent history," Dorsch said.
That was evident from the very first hole drilled by Chalice in March into the southern end of the 26km long Gooneville intrusive complex - 19m at 8.4g/t palladium, 2.6% nickel, 1% copper and 0.1% cobalt.
"Any one of those metals would have been a significant result but the combination of those is what makes this even more special," Dorsch said.
He said the geological setting was similar to IGO's Nova-Bollinger, and two of the world's great orebodies - Voisey's Bay in Canada and Russia's Norilsk. They are all names that Dorsch presumably did not drop into the conversation lightly.
Since the discovery hole, Chalice has hit five shallow high-grade zones (G1-G5) and it now has five rigs whirring away with the aim of providing the data for a maiden resource estimate.
Exploration drilling also continues and Dorsch made mention of an 800m deep step-out hole that was being drilled in a position thought to be well off the intrusion, a kind of sizing exercise if you like.
Turns out the intrusive was hit at 400m with the hole continuing. All assays are still pending but it's clearly something to watch out for in the Chalice market.
Apart from what excitement that could come from that, the real excitement around Chalice is what could come from the northern extension of the intrusion.
To date, drilling has been restricted to the most southern 1.6km of the 26km of the intrusion because it heads off into State forest where Chalice does not have access. But it expects to have access soon, initially for non-invasive soil sampling and geophysical programs to define future targets.
"We have been working with the government closely for the last six or seven months to secure that access. And we anticipate that access is going to be granted very shortly," Dorsch said. Drilling might be possible by mid next year.
As it is, immediately north of the G1-G5 discoveries, there is a 6.5km stretch with a very similar looking EM response which may indicate additional mineralisation over a substantial strike length.
There are also two other EM anomalies about 10km and 18km from the discovery in the forest.
Dorsch said one of those – Hartog - is an absolute "screaming target".
"We would have loved to have been able to have drilled that 3 or 4 months ago," he said.
Chalice's first mover advantage has enabled it to secure an 8,000sqkm foothold in the region. "There is potentially decades worth of exploration ahead of us here to fully unlock this new region," Dorsch said.
"So just because we have got five high grade zones, don't think that is the end of the story …there's many more to come."
So there you have it, we've been told.
A question for the future will be if any of the mining majors decide to make Julimar their own.
As Dorsch mentioned, there are not too many projects out there in the market at the moment with Julimar's true world-class potential, not on Perth's doorstep at any rate.
NORTHERN STAR RESOURCES:
Northern Star executive chair Bill Beament followed Dorsch at the Perth hub and started out with a big hello to his Resources Rising Stars "family" on the Gold Coast.
He fondly refers to the investors that rock up to the annual conference on the coast as his "10c per share crowd" because they gave the stock good support when it struggled for an audience and was trading at 10c a decade or so ago.
They are a loyal bunch too and have ridden Northern Star all the way to the $16.84 a share close on Monday. This week's wobble in the gold price has brought the stock back to $14.09.
Still, that's near enough to an 80% return in the last 12 months, a performance helped by the market's endorsement of the group's merger with Saracen, described by Beament as the "most logical and unique deal in the gold space in the past decade".
Northern Star has certainly been outperforming the current top dog in the ASX gold space, Newcrest, and there were lots of reasons that Beament covered in his presentation for why that has been the case.
But what made listeners across the three hubs of the conference sit up and take notice was Beament's call that he thought the stock was a "screaming buy in the $14s".
If only all presenters at conferences got to the point as quickly. It's the impossible dream.
KAIROS (KAI):
It's been a big year for the Pilbara gold stocks courtesy of De Grey's (DEG) Hemi discovery, which served to put to bed the long-held view that the region was only good for small gold deposits (and lots of iron ore).
One of those to benefit has been long-time Pilbara-focussed Kairos (KAI). What was a 1c stock a year ago is now 4.2c, giving it a $72m market cap.
It was double that a few weeks back but has eased off after a limited drilling program at a couple of prospects failed to provide some early fizz. But as executive chairman Terry Topping said at the conference, Kairos has just got going in the hunt for the next Hemi.
Ever pragmatic, Topping said people thought it was the "end of the world, and I just thought that's exploration". He urged the room to watch out for next year's aggressive drilling program.
Topping said this year was all about looking at what Hemi is, and then "going back through what we have got, setting the groundwork, and generating targets for next year".
"And that's sort of how exploration works," he said. "We are already generating significant (Hemi-style) targets for next year.
"Unless you can aggressively drill them and take the knocks, you are not going to find it. Because in six months, if I sit here with a discovery, nobody will care about the holes that didn't find anything.
"It's just about the ones that do, and we have got the money ($12m) to get out aggressively and have a crack these things."
So it will be one to watch next year, remembering that De Grey was a 5c stock in January. It is now $1.15, making it a 23-bagger.
Like De Grey before Hemi's intrusive-related gold wonder fired up the market, Kairos has a shear-hosted 873,000oz gold resource across a number of deposits at its Mt York project, a historic producer back when gold was $US500oz.
Infill and extensional drilling starts in the next couple of weeks with a view to a resource update in mid-2021. While the market will focus on the Hemi-style hunt, adding ounces to a near-term development opportunity serves to underpin Kairos' market cap.
Not already a Livewire member?
Sign up today to get free access to investment ideas and strategies from Australia's leading investors.
---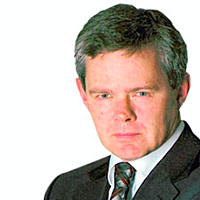 Principal
Independent Journalist
One of Australia's leading business journalists, Barry FitzGerald, highlights the issues, opportunities and challenges for small and mid-cap resources stocks, and most recently penned his column for The Australian newspaper.
Expertise