Changing up a gear: Acceleration of the global transition to a low-carbon economy
---
For the last two years I've highlighted three key drivers for the global transition to a low-carbon economy: social pressure, political pressure and investor pressure. But now there is a fourth driver that could further accelerate this major disruption to the resources and energy sectors.
Russia's invasion of Ukraine has magnified the supply-chain risks for many commodities. In response to the invasion, numerous governments have imposed sanctions on Russia, who in-turn have threatened to prohibit trade in non-sanctioned commodities, such as oil and gas. The impact of these sanctions and potential trading bans has been extreme volatility in commodity prices, with nickel eclipsing all-time highs, oil prices surging and gold experiencing large swings up and down.
An important question that investors are now asking is whether this volatility is short-term or the beginning of a multi-year disruption to global commodity markets? At Acorn Capital, we think it is the latter and is likely to further magnify demand in commodities needed in the global transition to a low-carbon economy.
There are two parts to the disruption occurring in the resources and energy sectors. First is the impact of the ongoing process of deglobalization, which started with the US-China trade war and was accelerated by supply-chain disruptions caused by COVID-19 lockdowns. The recent sanctions on Russia are likely to produce even greater focus on identifying resources in stable jurisdictions, such as Australia, Canada and the US. Similarly, incentivization will continue for downstream processing of key commodities in stable countries.
The second area of potential disruption in the energy and resources sectors is further acceleration of the transition to the low-carbon economy. Russia supplies(1) the EU with about 40% of it gas and the world with about 10% of it's oil. It is also the third-largest exporter of coal (thermal and coking) in the world and a major exporter of nickel and aluminum. The heavy reliance of the EU on Russian oil and gas means European governments will be pressured to accelerate the transition to a low-carbon economy. In the short term, non-Russian sources of oil and gas can be found, but the high prices of these commodities will make it easier to switch to low-carbon alternatives.
A potential risk to these disruptions is a near-term ceasefire and the lifting of sanctions. While we are hopeful for a rapid return to peace in Ukraine, a recent Macquarie Research publication highlighted a study(2) on the duration of economic sanction between World War I and 1990 that showed on average they last for 16 years. Therefore, Russia's invasion of Ukraine will have implications for the resources and energy sectors that are likely to persist for many years and possibly decades to come.
Source:
(1) Reuters: (VIEW LINK)
(2) Political Research Quarterly: (VIEW LINK)
Never miss an insight
If you're not an existing Livewire subscriber you can sign up to get free access to investment ideas and strategies from Australia's leading investors.
And you can follow my profile to stay up to date with other wires as they're published – don't forget to give them a "like".
........
Important Notice The information in this article is general information only and does not take into account the financial objectives, situation or needs of any particular investor. Nothing in this article contains a recommendation to buy or dispose of any of the stocks noted. Any examples or information provided in this article are for illustrative and discussion purposes only and do not represent a recommendation or view on future events, and in no way bind the publisher of this website or its related parties. The publisher of this article is Australian Microcap Investments Pty Ltd ACN 127 745 395 (AMI). AMI is a wholly owned subsidiary of Acorn Capital Limited ABN 51 082 694 531 AFSL 227605. AMI is a Corporate Authorised Representative of Australian Unity Funds Management Limited ABN 60 071 497 115; AFSL 234454 (AUFM). The kind of financial service AMI provides as a Corporate Authorised Representative of AUFM is general financial product advice to retail and wholesale clients in relation to securities. None of AMI, AUFM, any employee or director of AMI or AUFM, or any associate of any of the above will receive any remuneration in respect of, or that is attributable to, the general advice given on this website. Neither AMI nor AUFM consider that there are any associations or relationships between them and the issuers of any financial products referred to in this article.
---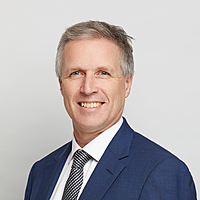 Portfolio Manager, Resources & Energy
Acorn Capital
Rick Squire has responsibility for the Energy and Materials – Resources sectors. He is a geologist with over 25 years of experience in the resources industry, including 9 years in mining finance and investment. Rick joined Acorn Capital 4 years...
Expertise
No areas of expertise