ChimpChange: New listing provides direct exposure to US digital banking
---
ChimpChange (CCA) lists on June 30 as one of the only ways to obtain direct exposure to digital banking on a listed exchange which up until now has only been available to venture capital. With a $50m market cap ChimpChange is a digital banking platform targeted at c92 million US millennials. The US App based daily banking account provides innovative and cost effective features rarely available in the US banking space. Customers sign up online and within minutes can pass through all KYC/AML requirements. Launched in August 2015, the platform rapidly grew to 87,000 customers and the proven monetisation model generates revenue through interchange & ATM fees. New features will leverage a mix of internally developed and 3rd party product development by leading disruptors (INGO Money, TransferWise). With former ACORNS US marketing boss heading customer acquisition we expect cashflow break-even during 2H calendar 2017. Supported by the infrastructure of a high street sponsor Bank, we see ChimpChange as attractive exposure to the seismic shift in consumer and investor demand towards digital banking. CCZ is a JLM in this IPO.
---

Follow CCZ Statton Equities's wires
---
---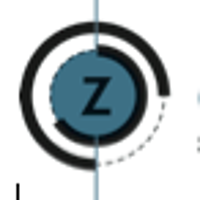 CCZ offers a comprehensive range of services covering: Equity research; Institutional research sales; Institutional sales and trading; Private client advice and trading; Corporate finance advice. The group specialises in numerous ASX stock sectors...
Expertise
No areas of expertise