The leading player in a growing industry
---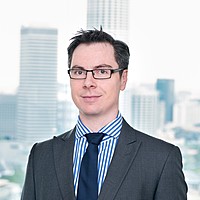 Glen Barnes
Regal Funds Management
While the structural growth in Chinese consumption, driven by the rising middle class, is well known, finding the right stocks to invest in can be a challenge.  Key issues faced by many Chinese consumer companies over the past decade have been fragmented markets, intense competition and competitors being focused on growth and market share. Chinese consumer companies have also faced various cyclical slowdowns, most recently during 2014-2016, as the corruption crackdown, a slowing economy and overcapacity hindered their progress. 
The Chinese consumer industry continues to mature and become more sophisticated.  There are now a number of segments which are reasonably consolidated where the leaders have significant market-share, have strong competitive advantages and high barriers to entry. The leaders in these industries will likely continue to expand and deploy capital at high rates of return.
At Regal we seek to identify opportunities through our frequent on the ground research trips throughout Asia and the high number of company meetings, analyst meetings and independent expert calls we do each year.  We believe selected companies in the Chinese dairy industry meet our investment criteria such as Inner Mongolia Yili Industrial (600887 C1), which is China's leading dairy company.  We have been long Yili for the past 12 months.
Chinese dairy industry
The Chinese dairy industry is one of the aforementioned reasonably consolidated industries, which continues to consolidate, and the leading players should enjoy the benefits of this:
Top 4 players control ~70% of the market, with Yili being the market leader with ~29%
Yili and Mengniu have increased their market share from 48% to 57% over the past 5 years 
Given the significant investment in brand, product innovation, scale, distribution and superior raw milk sourcing capability, it is likely the leaders continue to take market share, increase their pricing power, increase their competitive advantages and the barriers to entry for the industry continue to increase
Source: Mengniu
Dairy processors and brand owners, such as Yili, are consolidated, while the other players in the supply chain, both upstream and downstream, are fairly fragmented.  This structure is good for Yili as it strengthens Yili's negotiating power.
Supply chain of the Chinese dairy industry:
Dairy farms - upstream raw milk suppliers – highly fragmented
Milk processors - purchase raw milk from dairy farms, process raw milk, product innovation, package product, sell to distributors, brand owners.  Yili is a milk processor.  Consolidated
Distributors – buy products from milk processors, sell to retail channels - fragmented
Retail channels – supermarkets, mum & pop shops, online – highly fragmented
The medium-term outlook for the Chinese dairy industry is attractive given the likely structural growth in per capita dairy consumption, although further product expansion will likely be required.  Near term drivers of increased dairy demand include increasing consumption, particularly in lower tier cities and product innovation.
Further structural growth is likely, although category expansion is likely required
Source: Euromonitor
Similar to the overall Chinese consumer market, the Chinese dairy industry also faced cyclical headwinds in 2014-2016, driven by weak consumer demand and issues around the infant formula market.
However, the biggest issue was likely due to the oversupply in the upstream raw milk market between 2014-2017.  These weaker conditions led to intense competition where the key players significantly increased their advertising and promotion (A&P) expenses.  In order to protect margins, they also cut costs, improved efficiencies and introduced new products.
Advertising and promotion expenses are likely to fall in 2019
Source: Yili & Mengniu
However, over the past 12 months the dairy industry has seen a cyclical recovery driven by:
The upstream raw milk market turning from oversupply to balanced/undersupply, with small price increases likely
Large players will be better off than smaller players.  The cost of raw milk will increase more for smaller players given large players have more stable sourcing arrangements (which was a disadvantage during the downturn) and the pricing power to pass through the increased raw milk costs.  Although price changes are unlikely material.
Rebounding consumer demand driven by an improving economy and increased wage growth
Recovery in CPI and PPI leading to increasing average selling prices  
Recovery in the infant formula market after the registration system commenced
As the industry improves the market leaders should see growth rebound to above industry growth as they continue to take market share.
Sales growth trend for the top 3 listed dairy companies
Source: Yili, Mengniu & Bright Dairy
*Top 3 listed companies: Yili, Mengniu, Bright Dairy. Assume Mengniu to have equal sales in each quarter of the half year as an estimate. Note: Yili's 1Q18 sales were +25% yoy and Mengniu's 1H18 sales are expected to grow 16% yoy
As part of our due diligence process, in addition to meeting with the industry leaders Yili and Mengniu, we recently visited a number companies along the supply chain including the 3rd largest dairy processor, a number of distributors and the Dairy Association of China.  Our conclusion from this trip is consistent with our key takeaways in this note, particularly around Yili and Mengniu taking market share and the raw milk price remaining stable.
China Modern Dairy farm in Bengbu Anhui – largest single site dairy farm in Asia
Bright Dairy milk processing plant in Shanghai - largest single site milk processing plant in the world
There are still some risks
Food safety risk - particularly after the melamine contamination issues in 2008, although there has been a significant increase in regulation and enforcement since then
Some input prices are rising - raw milk price, packaging costs
Intense rational competition - to be expected and likely leads to both Yili and Mengniu taking share off smaller competitors and increasing margins, however the key risk is around an increase in irrational competition which leads to significant promotional activities and discounting
Inner Mongolia Yili Industrial (600887 C1) remains our preferred exposure. It's the market leader, has strong competitive advantages, that likely get stronger over time, and also has a high quality, well aligned management team. Their inclusion in the MSCI A share index is also a benefit.
Regal has, or is likely to have in the future, a position in the securities which are mentioned in this article.
Further insights
For more information on Regal Funds Management, please visit our website
---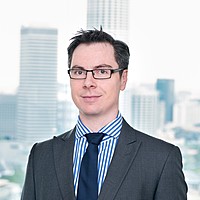 Head of Asian Investments
Regal Funds Management
Glen is the Head of Asian Investments in Regal's Singapore office, where the focus is on North Asia, ASEAN and India. He spends a lot of time travelling to meet companies, consultants and analysts in order to get "on the ground" insights.
Expertise