Chinese and Indian middle classes flying high
---
While not a 2020-only issue the emergence of the Chinese middle class is one of the world's great success stories of pulling almost a billion people out of poverty over three decades. This growth provides many potential opportunities for investors.

One good example would be the steady rise in air travel in China, where we've seen the number of air passengers grow three-fold over the last decade, yet the number of flights per capita is still just one-sixth that of the United States or Australia.
Figure 1: Annual air passenger numbers in the US, China and India (millions)
Source: ICAO, World Bank
We have invested in companies that benefit from this steady growth in passengers, such as TravelSky (a GDS provider – GDS or global distribution system is a network that enables travel agents to book airlines, hotels and rental cars) and Safran (a jet engine maker).
India is at a similar point in development to China about a decade ago. Using the air travel example, there's about one flight for every ten Indians annually, compared to 2.6 for every American (so 25-times as many flights per capita).
These opportunities are not free of risks, however. Western companies are going to have to navigate a China that is increasingly leveraging its economic might to effectively export their own censorism.
Twenty years ago, when trade with China normalised, the belief was the Internet and trade would inexorably lead to China following the west's path towards liberalisation and democracy, but instead today we have businesses like the NBA and Apple, for example, being forced to make hard choices between ideals and profits.
Also, while air travel only accounts for about 2% of global greenhouse gas emissions, the industry has yet to identify a clear path to zero emissions and is potentially at risk of boycotts or regulation.
Stay informed in 2020
Stay up to date with my latest views. Hit the FOLLOW button below to be notified by email as soon as I publish my next wire.
This wire is part of the 'One thing investors can't ignore in 2020' series. To download the full ebook please click here.
---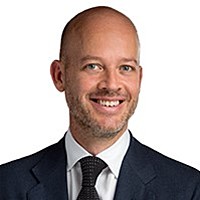 Investment Director
Avenir Capital
Curtis Cifuentes is an Investment Director at Avenir Capital and is responsible for the portfolio management of the Avenir Global Fund. Prior to joining Avenir, Curtis worked at Platinum Asset Management, where he spent 15 years as an investment...
Expertise