Chinese GDP – Forget the Headline Here's the One Issue that Matters
---
Students of Minsky will recognise a classic Ponzi borrower pattern, with debt growing much faster than repayment capacity. McKinsey's Debt and Not Much Deleveraging report showed that since 2007 Chinese nominal debt levels have quadrupled. China's 282% total debt to GDP ratio puts it just above the 280% average for developed economies and more than double the 121% average for emerging economies.
The Chinese "miracle" of avoiding a recession in 2009 wasn't anything special at all, it was just a centrally co-ordinated debt binge. As a result of this binge, China is now in the developed market league for total debt to GDP levels but playing with an emerging market roster of institutions.
China bulls continue to insist that "this time is different". The reality is that we've had decades of experience in seeing emerging markets gorge on debt with the inevitable collapses that follow after. China is only different in that the debt fuelled growth has thus far lasted longer than others. No one knows when it will end, but history has shown that debt fuelled bubbles eventually burst with deeper and longer recessions than standard business cycles.
---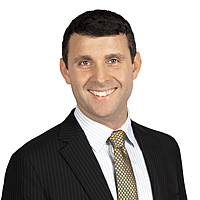 Portfolio Manager
Narrow Road Capital
Narrow Road Capital is a credit manager with a track record of higher returns and lower fees on Australian credit investments. Clients include institutions, not for profits and family offices.
Expertise