Christmas bells? Retail rebounds
---
Retail sales rose by 0.5% in October after climbing 0.1% in September – the strongest outcome in five months. The result was better than the 0.3% rise economists had been expecting. 
Christmas bells? Retail rebounds
·        US retailing giant Amazon may have officially launched in Australia today, becoming the retailer's fourteenth country to operate, but domestic retailers have their own reasons to be cheerful. Retail sales rebounded from 4½-year lows of 1.5 per cent over the year to September to 1.8 per cent in October. The monthly increase of 0.5 per cent was the best outcome in five months.
·        Aussie retailers have been under significant pressure this year given aggressive discounting and intense global competition. Consumers have benefited from falling goods prices while retailers have struggled with price deflation. Margins have declined and retailers have responded by cutting costs. 
·        It is hoped that October's broad-based bounce in sales will provide a strong lead in to the all-important Christmas trading period. Food prices are expected to normalise after weather effects and the lower Aussie dollar will likely reverse consumer preferences for imported goods and services.
·        Consumer confidence picked-up last week. The majority of the underlying sub-components increased. Household budgets have been strained recently by low wages growth, elevated household debt and rising power and petrol bills. However, continued strong jobs growth, improving business conditions, continued low interest rates and record low prices of a raft of goods should support consumer spending in 2018. That said, sentiment around the 'time to buy a household item' fell back under its long term average.
Aussies are continuing to purchase new vehicles with sales hovering near record highs. Consumption habits are changing. Aussies are buying record numbers of utes and sports utilities vehicles. The Toyota HiLux and Ford Ranger both dominate sales as both can accommodate families with their dual cabs while serving as work and recreational transportation.
To read the full report, visit (VIEW LINK)
---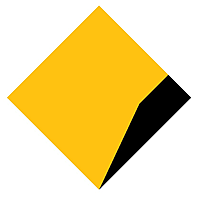 Online Stockbroker
Online Stockbroker
CommSec is Australia's leading online broker. CommSec has been committed to providing the best in online trading since 1995. CommSec helps make informed investment decisions with comprehensive market research, free live pricing and powerful...
Expertise
No areas of expertise