Clean TeQ positioning to answer Musk's yearning for more nickel
---
Plus, Auteco has plenty to Pickle Crow about with its Canadian project looking set to burst through the 1Moz barrier this year.
Congratulations to Elon Musk for steering Tesla to its fourth quarterly profit in a row, positioning it for inclusion in the Standard & Poor's 500 index with all the market-weighting implications that brings.
And thanks to our own Sam Riggall, CEO of the ASX-listed Clean TeQ Holdings (CLQ), for forwarding on some interesting nickel comments Musk made during his overnight earnings call.
Asked what was Tesla's biggest constraint at the moment, Musk responded: "It's all about nickel.''
He then went on to make a plea to the miners of the world to get cracking. The EV revolution needs more of the metal because it is nickel-dense battery chemistries that provide the long-range and load capacity that will make EV's victory over internal combustion engine (ICE) vehicles complete.
"I'd just like to emphasise, any mining companies out there, please mine more nickel, OK. Wherever you are in the word, please mine more nickel. And don't wait for nickel to go back to some long high point that you experienced some five years ago or whatever.
"Go for efficient, you know, environmentally friendly, nickel mining at high volume. Tesla will give you a giant contract for a long period of time if you mine nickel efficiently and in an environmentally friendly way. So, hopefully this message goes out to all mining companies. Please get nickel."
Musk's call for more nickel in the pipeline followed on from a recent warning from Riggall to the automakers that co-operation with the miners was required to secure the materials needed for the EV revolution. "Something more than procurement 101 is required," Riggall said.
It is all warming stuff for the band of Aussie miners that are either producing nickel or who are working towards doing so, including Clean TeQ, where another big thinking guy, Robert Friedland, is co-chairman with a 12.9% shareholding.
The need to work outside of procurement 101 could well provide the solution to Clean TeQ's big need – the $US1.49 billion needed to develop its Sunrise nickel-cobalt-scandium project near tiny Fifield in central New South Wales.
The capex estimate is being redone at the moment and a new figure is expected to be announced in an updated DFS around September. While the capex will be higher, the company is confident the update will also confirm first quartile nickel production costs after by-products.
The company has also previously flagged it had Macquarie Capital on the job to run a "partnering process'' in which a buyer will be sought for an interest of up to 50% in Sunrise, in combination with a long-term offtake arrangement.
Clean TeQ last traded at 20c for a market cap of $150m. That's a fraction of where it was a few years ago when interest in the role of nickel (and cobalt) in the EV revolution was running hot.
But as Musk's comments suggests, the panic around just where the additional nickel required – on top of steady growth in demand from its current mainstay use in stainless steel – is going to come from is starting to build. It is presumed he has Friedland's number.
There is a rub off in all that on expectations around future nickel prices as a movement to higher levels is required to induce major new supply sources like Sunrise.
A recent commodities price deck update by UBS captured some of that, with the firm increasing nickel price expectations by more than 10% for 2020.
"Beyond 2020 the EV thematic will continue to be supportive for nickel demand. The nickel price has spent most of the past 5 years below an incentive price for new supply, particularly for battery grade nickel. This is why we forecast asymmetric price upside in 2022 (to $US8/lb from $US5.94/lb currently).
AUTECO
The big gold producers of the ASX – Newcrest, Northern Star and Evolution – have all reported pleasing progress in turning their recent North American acquisitions into Tier 1 operations, eventually.
But if the measure of success from a push into North American gold is to be measured by the speed of a major value uplift for shareholders, Auteco (AUT) has no peer.
Earlier this year, it picked up the high-grade Pickle Crow project in Ontario for a buy-in and earn-in price of $13m for an 80% stake, with the knock-down price reflecting the Canadian market's marijuana-induced stupor to gold's bull run.
Pickle Crow produced 1.5 million ounces of gold at 16g/t from 1925 to its closure in 1966 when the gold price was all of $US35 an ounce. Then it went into a deep sleep until a Canadian company arrived in more recent times and worked up a 1.2m ounce resource at 4.5-5g/t before getting distracted by another project.
Auteco combed through the data and was able to convert the foreign resource estimate into an ASX-compliant inferred resource of 830,000 ounces at an impressive 11.6g/t. What was a minnow at the start of the year is now a $274m company (at 18c a share).
If you are thinking there are some parallels with another recent high-grade success story on the ASX, you're right.
Auteco is dubbed by many as Bellevue Mark 2, a reference to the success Bellevue Gold has had at its namesake project in WA. Bellevue was a high-grade producer but was abandoned in the 1990s when mining got to a fault and it was assumed there was nothing to be had beyond.
But a rethink a couple of years back that the fault was likely a pre-mineralisation event has since led to the discovery of a growing 2.2Moz inferred resource of high-grade gold. The Bellevue success has prompted a search for the next high-grade "sleeper".
Recognising that WA was getting a bit crowded for such opportunities, Auteco's executive chairman Ray Shorrocks went looking elsewhere, ending up at Pickle Crow.
Shorrocks was Bellevue's chairman until August last year, while Bellevue's managing director Steve Parsons is a non-executive director of Auteco.
Auteco has a way to go before matching the Bellevue story. But after a recent $30.4m capital raising, the company has two rigs at Pickle Crow whirring away and another on its way to pin down the upside.
A resource update is due by the end of the year and there is good reason to think the 1Moz threshold will be passed with ease, with upside potential to build Pickle Crow to "multi" million ounce status over time.
Never miss an update
Stay up to date with my content by hitting the 'follow' button below and you'll be notified every time I post a wire. Not already a Livewire member? Sign up today to get free access to investment ideas and strategies from Australia's leading investors.
---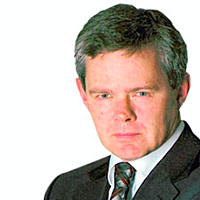 Principal
Independent Journalist
One of Australia's leading business journalists, Barry FitzGerald, highlights the issues, opportunities and challenges for small and mid-cap resources stocks, and most recently penned his column for The Australian newspaper.
Expertise