Cleanaway cleaned up (but looks better over the long-term)
---
Slowing organic revenue growth and a cautionary outlook statement from Cleanaway (CWY) has garnered the market's attention today. Organic revenue growth slowed from $90m in 1H19m, to $35m in the second half, and total revenue growth actually fell by $20m half-on-half. 
A lesser number of working days has played a part, but generally, activity levels (ie volumes) have also clearly impacted. We'll likely see the market debate the economic sensitivity of the business in the coming days as a consequence. 
The softer revenue result didn't manifest in weaker margins though. In fact, all three segments reported sequentially higher EBIT and EBITDA margins, which suggests to us the integration synergies from the prior TOX (Tox Free Solutions) acquisition are coming through as planned. 
The evolution of the China National Sword policy and the impacts it has on the pricing of recyclable commodities continues to be felt. It impacted CWY to the tune of $5-6m EBITDA in FY19, and is likely to be a similar impost again due to the time lag in which higher sorting costs can be passed through to Municipal and Commercial customers.
Don't overlook the longer-term trajectory
Invariably on days like today, when a well-owned, well-liked and to be fair, a well-priced stock misses expectations, as a shareholder, you're likely to feel some immediate pain. At the time of writing, Cleanaway stock Is down ~12%. 

But what can often be overlooked in the hours following a results release is the medium to longer-term trajectory of the business, which is the horizon we invest over. 
It was interesting to see the updated LTI incentives (rolling 3yr targets) for key management personnel (kmp) in today's release. Incentive structures are something we're constantly analysing across our investee companies at EGG, as it can provide meaningful insight as to how board and management foresee the year(s) ahead. 
Compared to FY18, there is no change to the structure of the FY19 LTI (50% TSR relative, 25% ROIC, 25% EPS), but the hurdle rates for both ROIC and EPS have been set higher: 75-100bps higher on the ROIC target and ~5.5% on the EPS component. For the rights to fully invest, CWY must: 1) outperform their peer group from share price performance perspective; 2) deliver 7.5% NPAT return on invest capital; and 3) deliver > 18% EPS cagr over FY19 - FY21 (Interestingly, CWY has delivered an EPS cagr of ~18% over the last four years). 
At the very least, this suggests to us that board and management foresee little change in the medium to long-term earnings potential for the business, despite today's tone.
The next 12 months
The softer guide (which we read as 2-3% lower at EBTIDA cf where the market was sitting) will cloud in the very near term, but CWY is on track to deliver low double-digit EPS growth in FY20 regardless. 
Over the medium to longer-term, margin upside exists across all business segments and the balance sheet, currently 1.4x geared (net debt / EBITDA), provides future optionality to grow. We wouldn't be surprised to see management use this capacity should opportunities present. 
Strategically, being 'long' landfill in the Victorian market (SKM recycled waste to be diverted to landfill?) and 'short' in the NSW market (where high landfill levies incentive alternative practices like waste-to-energy, with no post-collection earnings to cannibalise) appeals to us.
Enhanced regulation (harmonisation of state-based waste policies) and changes to market structure (e.g. SKM Recycling in Vic) are tailwinds that could manifest over the next 12 months. 
But even if they don't, sustainable waste practices is an enduring thematic that will underpin Cleanaway for many years to come.

Learn more
Eley Griffiths are a specialist investment management company focusing on Australian listed small and emerging companies. We are style agnostic and can own both growth and value companies to construct portfolios that will outperform. To find out more click the contact button below. 
---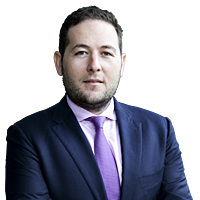 Portfolio Manager
Eley Griffiths Group
Tim has over 12 years' experience analysing small and emerging companies. Prior to joining EGG in July 2012, Tim was a Resources Analyst at Argonaut, a boutique investment bank and stockbroking firm. He holds Bachelor of Commerce (Honours in...
Expertise