Good morning, American investors showed their pleasure at Mr Trump's withdrawal from the Paris climate deal by rallying the major US stock indices. Not everyone was happy with the move, Elon Musk the founder of Tesla said he would leave the president's advisory council. In announcing America's withdrawal Mr Trump described the Paris accord as "draconian" for its financial and economic burdens.
One of the items I have on my calendar is the potential for the US Congress not to increase the debt ceiling which would lead to a shutdown of government services as well as civil servants not being paid and the potential for a government default. It costs the US government about USD2 billion per day in running costs not including maturities of debt. The euphoria being displayed in American investment markets suggests that I may be the only person who has this item in mind.
The Aussie Dollar is trading down this morning on continuing soft commodity prices and a lower interest rate differential to the US bond curve. Our 10 year bond is trading close to a 16 year low against its US counterpart at just 19 basis points over.
---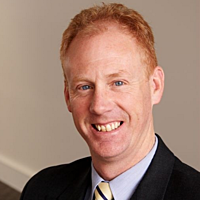 Director
Joseph Palmer & Sons
Alex Moffatt has almost 40 years' experience dealing in equity, debt and currency markets in Australia, the UK and USA. He has worked at several companies in the wealth management industry, including Schroders in the UK. A director of Joseph...
Expertise
No areas of expertise